See our Winter Weddings Offer - Four for Fourteen! Learn More
Stay at Dewsall this Christmas and New Year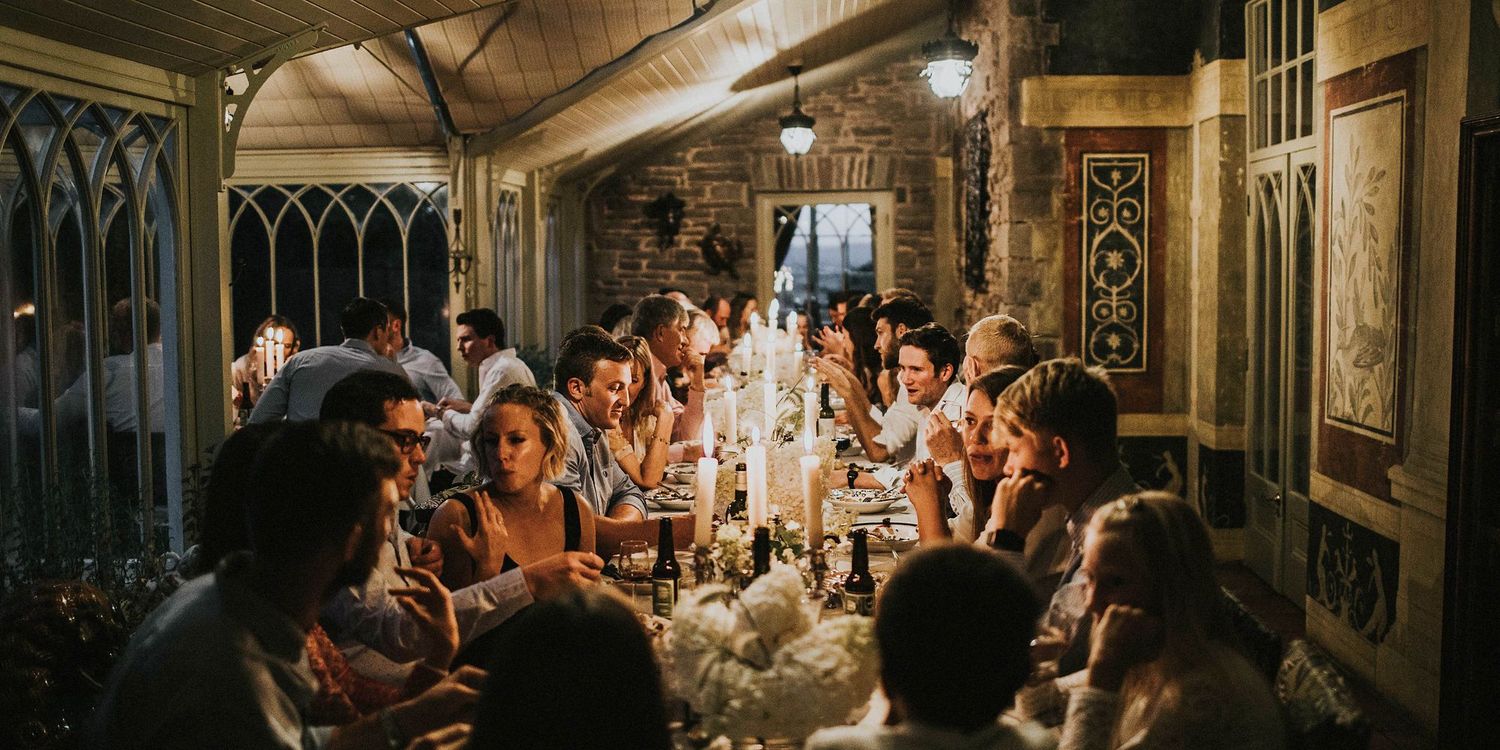 As the warmth of summer bids us adieu, Dewsall Court is busy preparing to deck the halls and welcome the most magical season of the year – Christmas! Nestled in the heart of Herefordshire, Dewsall Court beckons you to make this festive season truly special. Whether you're dreaming of a cozy family retreat or envisioning a magical celebration with friends, Dewsall has thoughtfully curated Christmas and New Year stays to make your holidays truly memorable.
Luxurious Accommodations: Your Home Away from Home
Our luxurious accommodations are the perfect backdrop for your festive celebrations. With ten stylish and comfortable ensuite rooms, Dewsall Court provides a private sanctuary for everyone in the family. Let the ambiance of our carefully designed interiors envelop you as you unwind and create cherished memories with your loved ones.
Festive Freedom: A Culinary Journey
Craft your own culinary adventures as our well-equipped kitchen empowers you to curate your festive feasts. Kick off the festivities with a dazzling welcome supper, and spend your nights warmed by the glow of the fireplace with your favorite nightcap. As you wake up to stunning countryside views, pamper yourself in our luxurious roll-top baths, setting the tone for blissful relaxation.
Whether you gather in the Conservatory for family meals featuring delicious sharing platters or opt for dramatic dining experiences in the Wainhouse Barn, each bite can be tailored to your taste. Utilise the finest local and seasonal ingredients to let the flavours of the season come alive in every dish. Experience the joy of family feasts at Dewsall Court.
Private Celebrations: Making Memories That Last
After the presents are opened and the laughter echoes through the halls, take the party to the next level with your private disco in the After Party Den. Dance the night away in a space curated just for you, creating memories that will be cherished long after the holiday season fades.
Special Offer for Returning Couples: 10% Off Hire Cost
At Dewsall Court, we believe in the magic of returning guests. To show our appreciation, returning couples receive a special gift of 10% off the hire cost. It's our way of saying thank you for choosing Dewsall Court to be a part of your cherished traditions.
Your Festive Escape Awaits
Allow us to be your festive elves, curating an experience that spreads holiday cheer and creates memories that warm your hearts. Book your Christmas or New Year getaway at Dewsall Court today, where magic, merry-making, and memories blend seamlessly.
Guests can stay between the 22nd - 27th December for Christmas or the 28th December - 2nd January for New Year.
To enquire about booking a stay and receive a bespoke quote, simply email [email protected] to start a conversation with one of our wonderful team. Unwrap the magic of Christmas and New Year at Dewsall Court, your home away from home during the most wonderful time of the year.