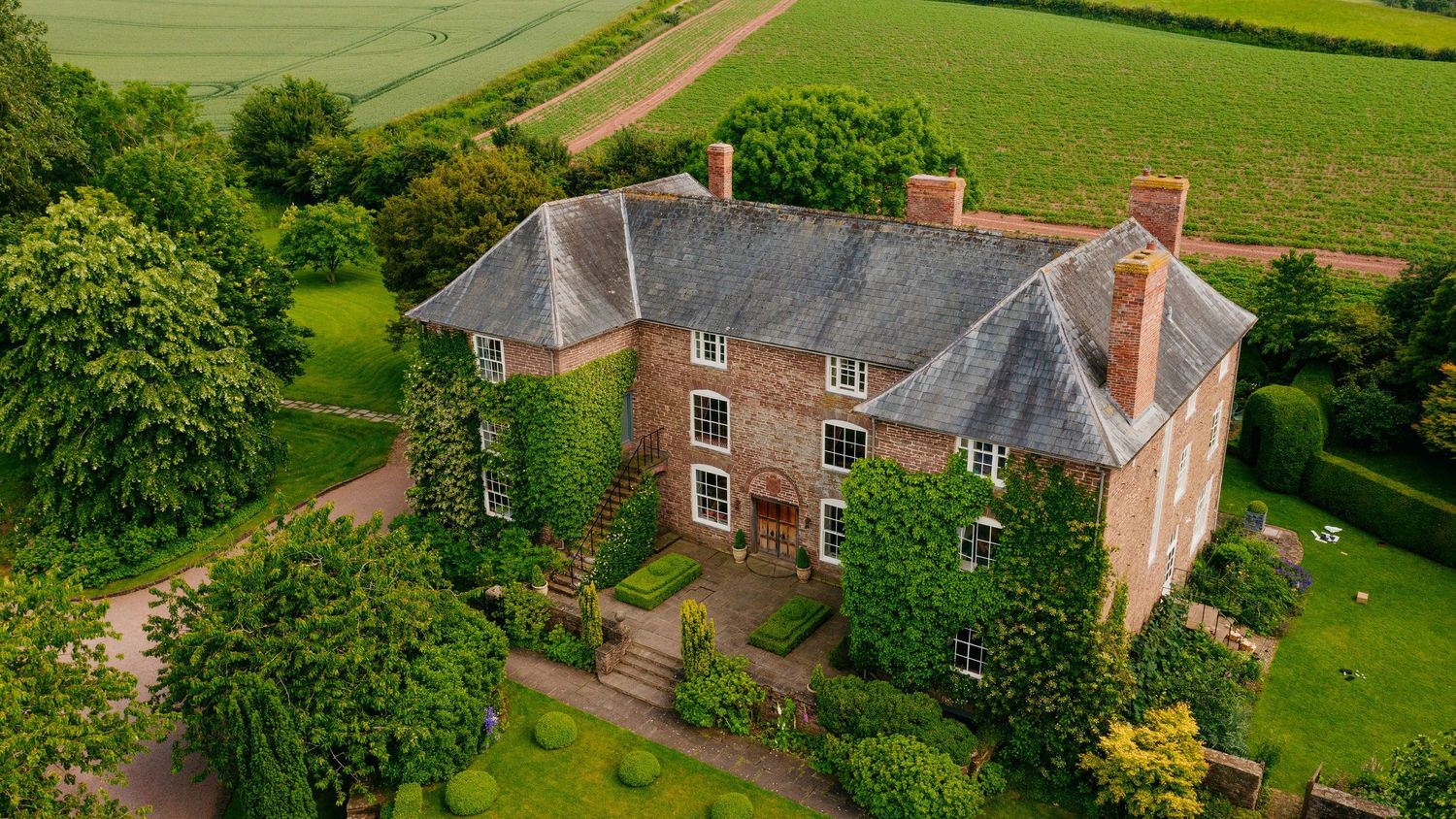 The House at Dewsall
"The smell of cake and tea still swells against and drifts beneath the kitchen's door towards the arboretum's shade"
A lovingly restored home from home
Guests regularly comment that Dewsall Court has a homely feel as soon as you walk through the door. We think that is owed in equal part to our colourful history but also the fantastic team who work tirelessly behind the scenes to ensure every comfort has been catered for and no detail forgotten.
Ground Floor
Stepping through the front doors inspires both gasps of awe and sighs of contentment as our home welcomes you with open arms.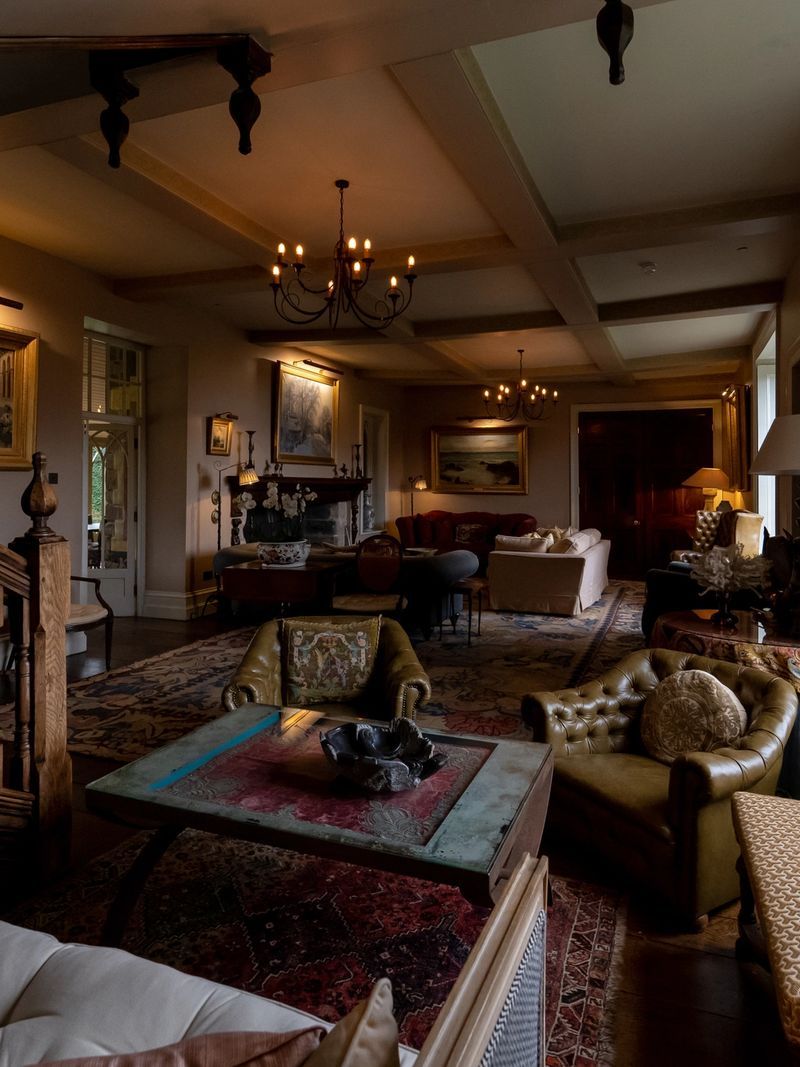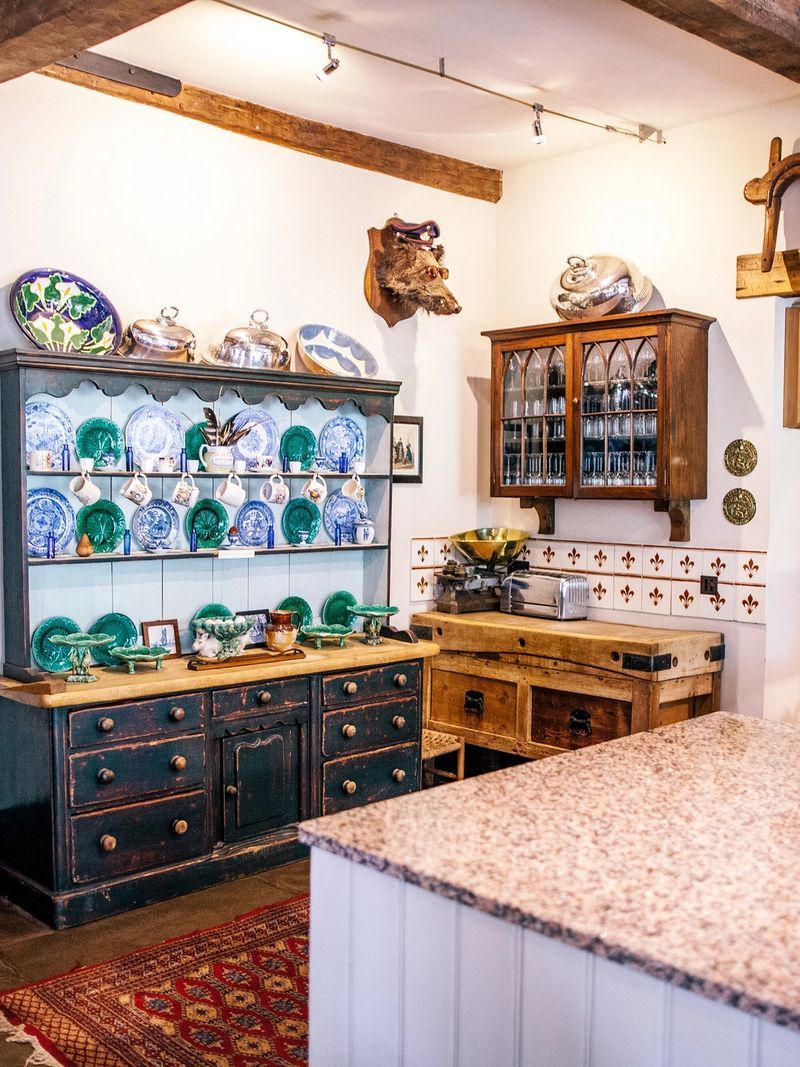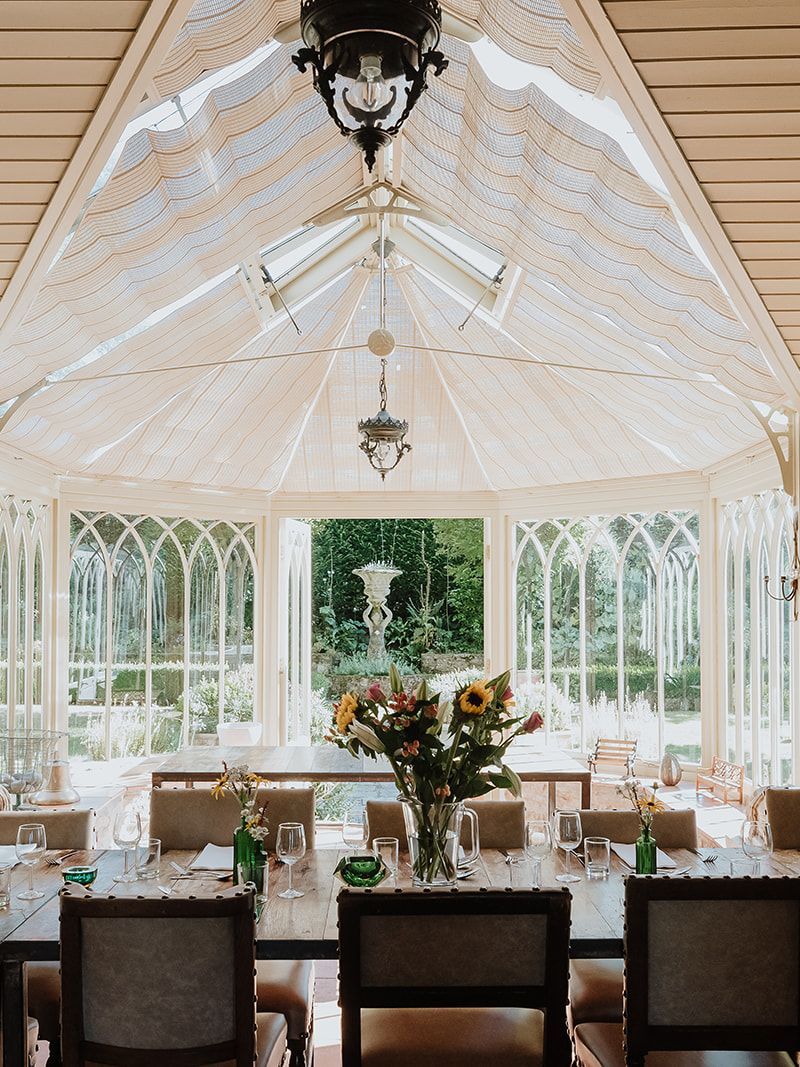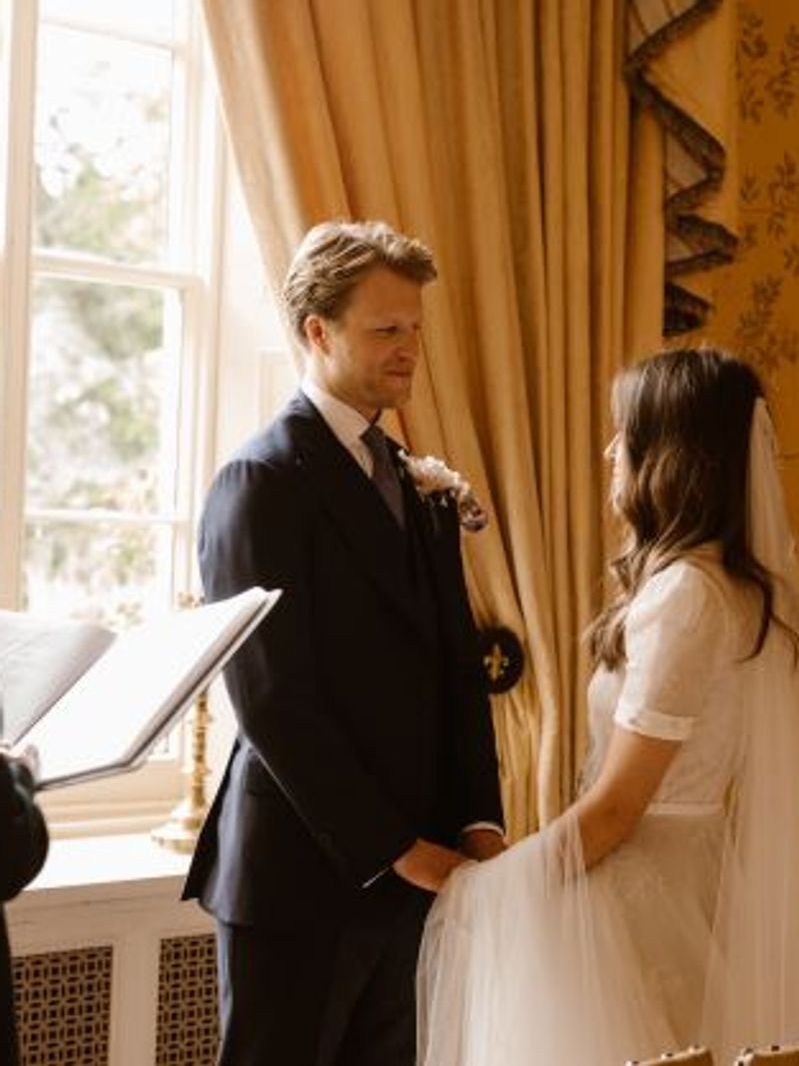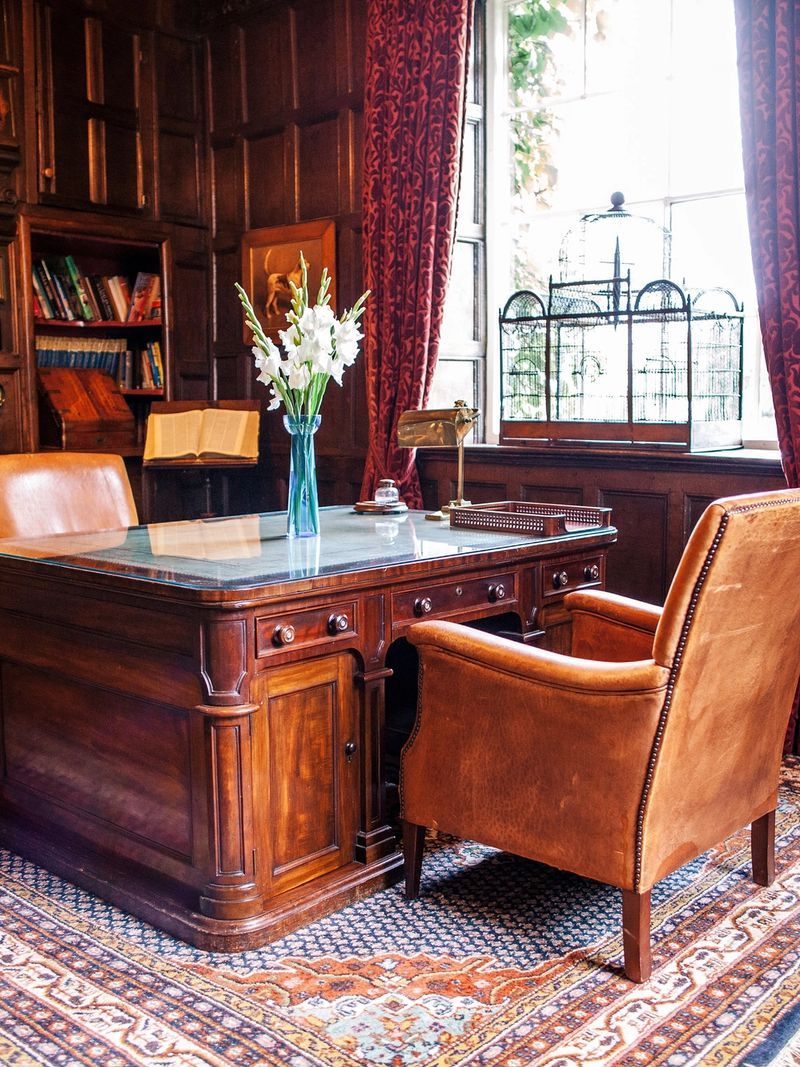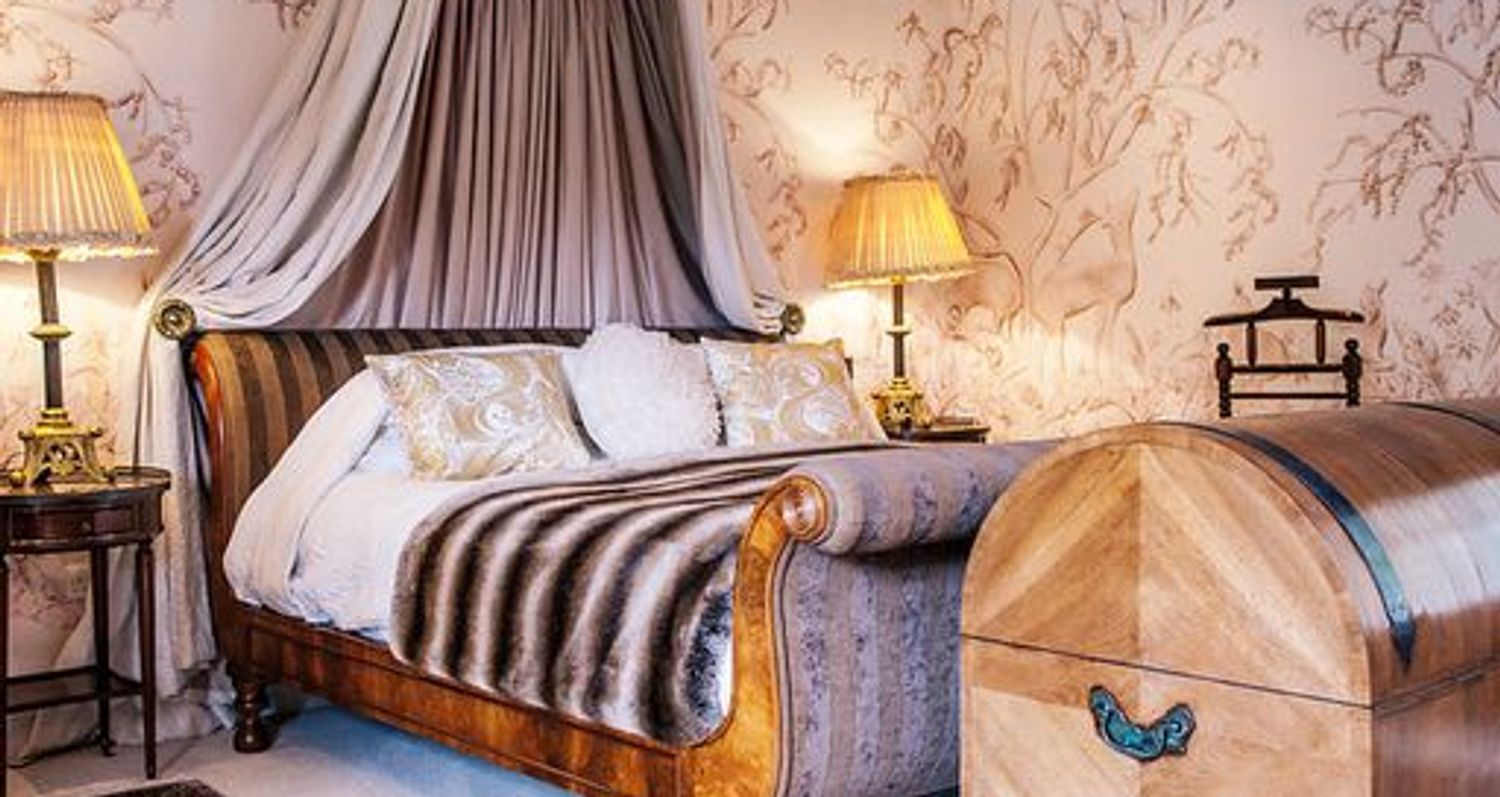 First Floor
The Dewsall Suite
Taking up a third of this floor, the Dewsall Suite is typically reserved for the happy couple. Sink into the luxurious bedspread, soak in the deep bathtub looking out over views of the countryside or snuggle up in the living area and take some time just the two of you.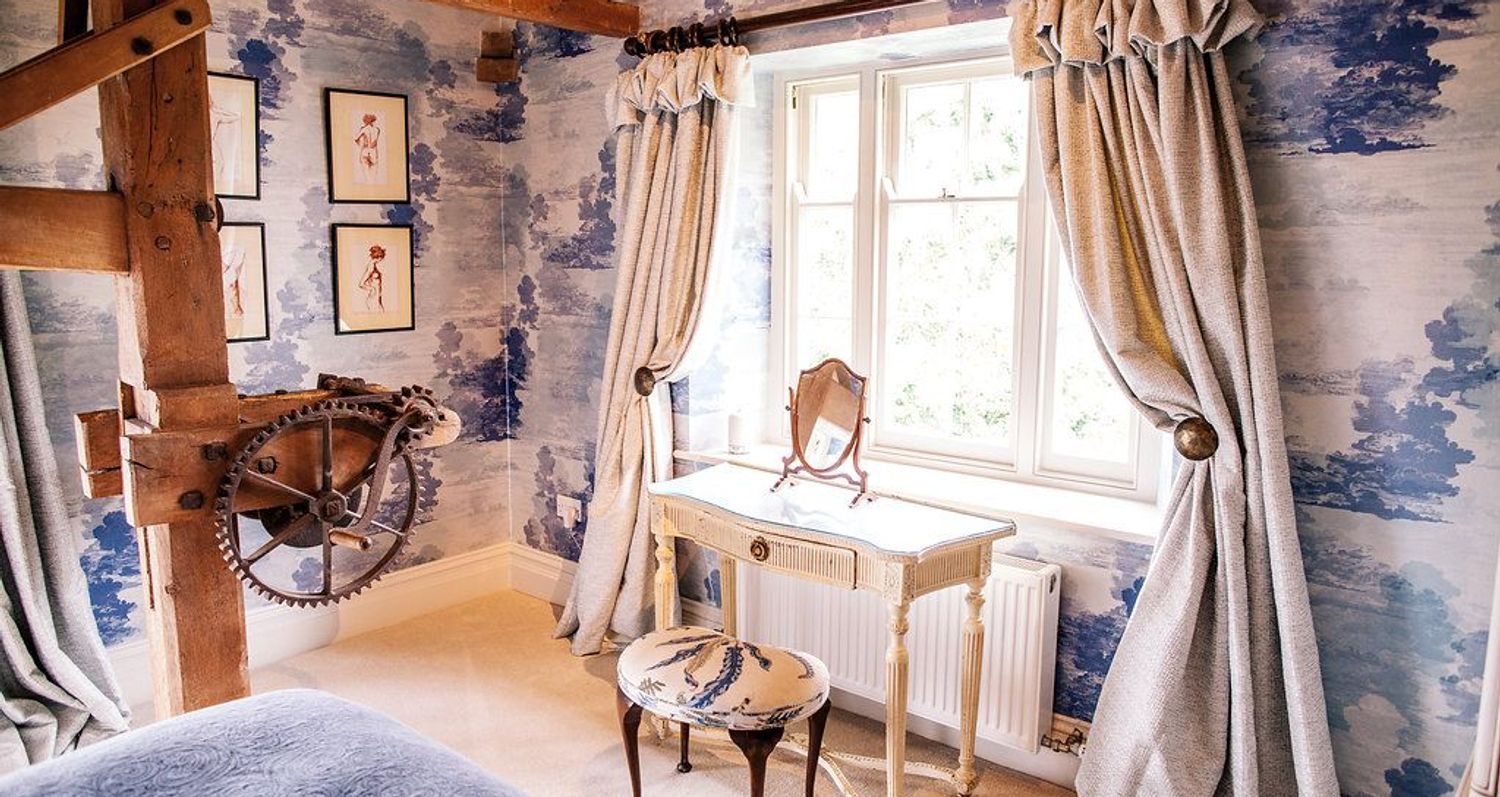 Second Floor
The Winch Room
At the front of the house, the light and airy Winch Room, decorated in blue hues and wallpaper adorned with swallows, gets its name from the original antique winch feature that can still be found on a pillar at the foot of the bed.
The Cottage Barn
Our Cottage Barn provides additional accommodation alongside the main house for larger wedding or event parties. This charming little cottage has a number of original features delicately entwined with modern luxury to provide the best possible stay for your guests.