Q and A with Samantha: Dewsall is 10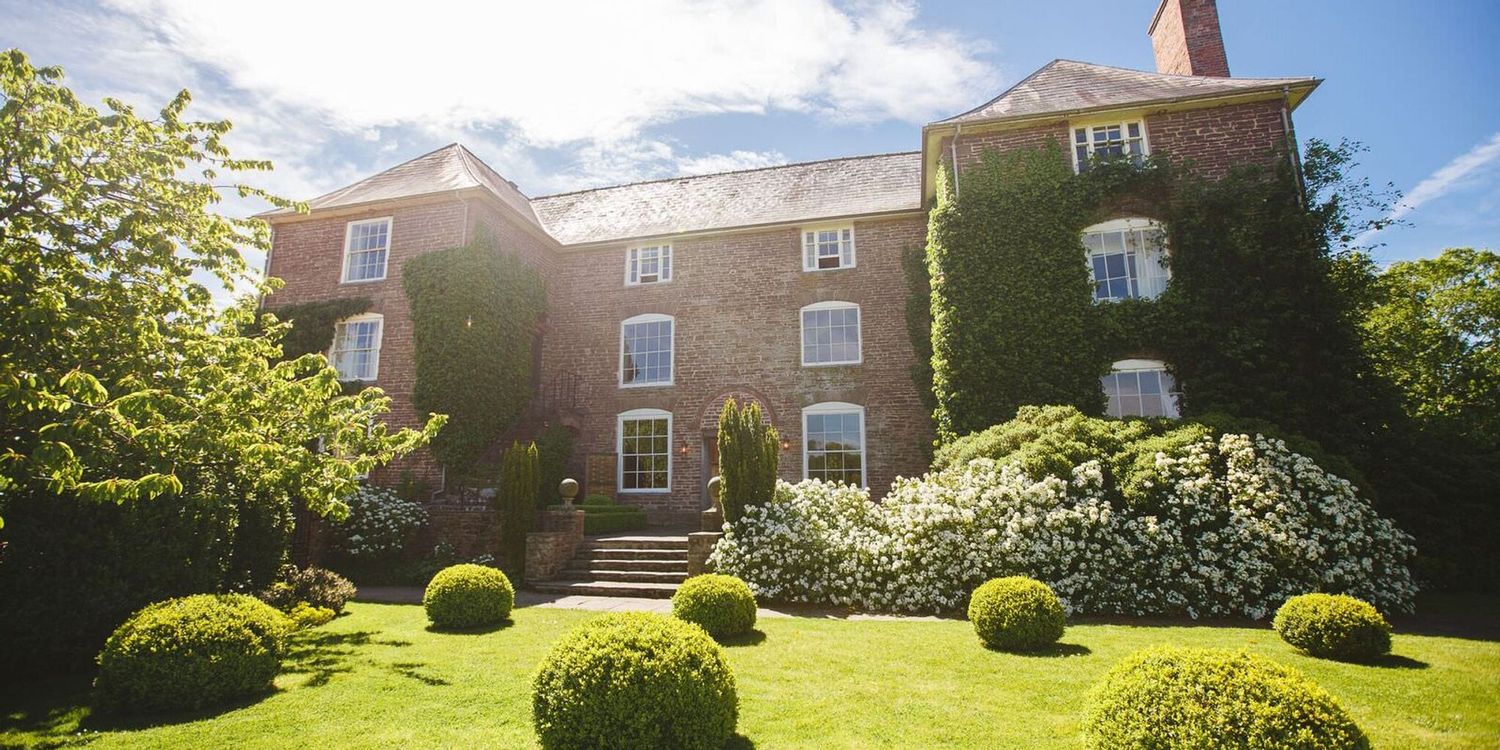 In 2020, Dewsall will celebrate its 10th Anniversary! We've caught up with Dewsall's co-Founder, Samantha, to find out more about how Dewsall became the magical wedding venue it is today.
Why Dewsall?
Dewsall was my childhood home. It's where I grew up, where I dreamed and imagined my future as a girl, escaped from as an 18-year-old to travel SE Asia, escaped to while living in Manchester during my 20s and then the place which fuses business, family and lifestyle for me over the last decade. The place of family, fun, parties, country life and always security and happiness.
What inspired you to turn your home into a venue?
Mum and Dad had always imagined what Dewsall could be if it wasn't our home. When Dad passed away, Mum and I were keen to start a business together and running it just from the barns didn't quite suit the style of business we wanted to create.
Can you remember the first event you hosted? How did you feel?
It was a friend's wedding and we were really proud that she married with us. There is always pressure when hosting a friend's event but it is also such a joy to know that they have chosen Dewsall.
What was your inspiration when it came to designing and decorating the interior of the house?
Well, I can't take credit for that. My Mum is the best best best at creating spaces. She should have been an interior designer and I often say that Dewsall is her oeuvre! We do make choices together often since becoming a business, but the house we see now is not a million miles from the way it looked when we lived there. Mum and Dad invested heavily in beautiful curtains, antiques, artwork etc and the majority of this is still in use in the house.
What have been the most significant milestones for Dewsall in the first 10 years?
We loved our early years' supper clubs when well-known chefs would come and take over the kitchens and we would run fabulous 4-course dinners – there are so many stories to tell about these nights! Another blog, another day! If you miss these events, do let us know as we have a few ideas up our sleeves for our 10th anniversary year!
Realising the business had got too big to be run from our kitchen anymore and creating our office!
Of course, the biggest one of all was the investment we made in developing the Wainhouse, which was a game-changer. We knew just what the business needed and made decisions on the barn accordingly.
With this, we brought our food in-house which has been the happiest milestone. Having our own team is the absolute best and we adore them all! The food is also seriously good and I just love nipping up to check the event is running well just as canapes are being served ;) and then standing in the kitchen watching food service!
What are your most memorable moments in the time Dewsall Court has been a venue?
Gosh, this is hard!
There are many brides and grooms I remember well and many truly amazing weddings – involving horses, fire shows, tug of war, parachuting, to name a few.
We have had some excellent corporate stays with some exciting brands choosing us for their team building or incentive stays, which we love. Creating a stay that fused Japanese and Welsh cultures was a brilliant challenge, for example, or hosting lots of top-class journalists who were being entertained by Landrover for the Hay Festival.
We adored our supper clubs and parties, often thinking up different ways to create ticketed events involving chefs, visual extravaganzas, DJs, rappers, bands, and so on!
Many different celebrities who have been guests and come with their own tales which only Mum and I will share between us!
But often, the most memorable elements are to do with our team. We have been so incredibly lucky to have some really fabulous people on board and some of these people are forever Dewsall even when they have moved on to pastures new. We just love working with our current team and although we all work really hard, no day goes by without a full belly laugh or five between us all!
Looking back, is there anything you would have done differently?
Is it really cheesy to say no?! I believe every little thing that happens, good or bad, is the universe looking after you, ultimately. It is not always plain sailing but hard work pays off, keeping positive and not being beaten by the lows is what life is all about and so no, I would do nothing differently as it has all brought us to where we are now and I really like this place, this team, this working life! We are so lucky to be working in all this natural beauty, in a place of style and history, with a bunch of truly brilliant people on behalf of a customer who is planning a significant wonderful event in their lives. What's not to like!?
What are your hopes for Dewsall in the next 10 years to come?
Oooooh, we have plans!!!! Watch this space for some really exciting developments for this business of ours! This is a big market and we need to always be thinking ahead, which is one of the bits of business that truly excites me!
Sx