Join us this Christmas for a Yuletide soirée Read More
5 Reasons To Love Outdoor Weddings At Dewsall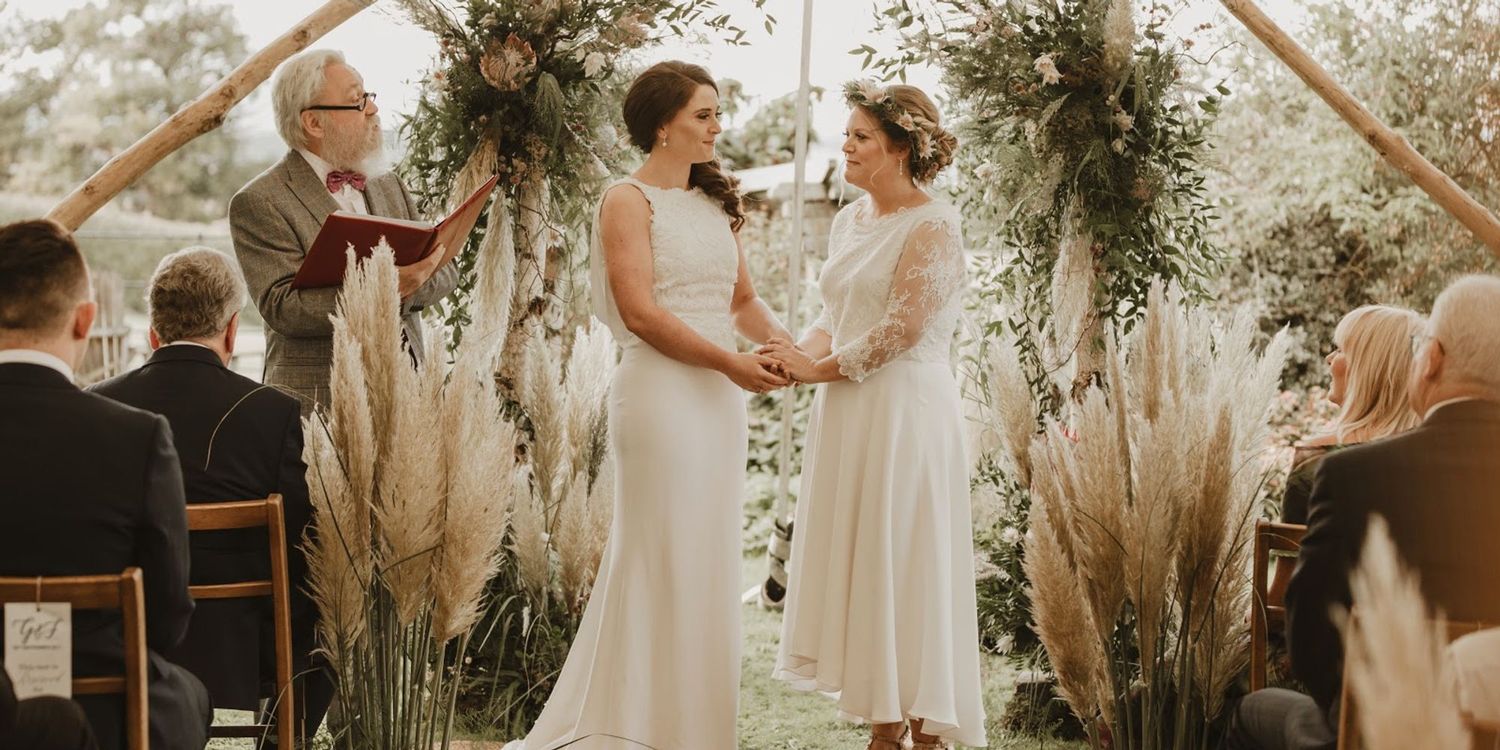 5 Reasons To Love Outdoor Weddings At Dewsall
Cat Beardsley Photography
Outdoor weddings at Dewsall truly capture the essence of this stunning country hideaway – the seclusion, the escapism and the pure romance of it all.
UNDER CANVAS
From May 1st and through the summer months, our couples can choose to have their ceremony underneath the beautiful Dewsall canopy, where they will exchange their vows overlooking breathtaking views of the Black Mountains. With its neutral colour palette and open sides, the canopy is a magical space that allows you to dress your wedding to match whatever style you choose.
The Curries Photography
Victoria Cadisch Photohraphy
An alternative option would be to marry inside our traditional 60ft yurt, lifting up the sides to really bring the outside in and adding rustic charm to your wedding day.
Jamie Bott Photography
OPEN AIR CEREMONY
If you want nature to really take centre stage (only to be outdone by the beautiful bride and groom of course), then an open air ceremony might be the perfect choice for you.
Maria Assia Photography
GLAMPINGThe main house hosts up to 27 guests but couples also have the choice to provide additional accommodation in the form of bell tents. This adds a fun, bohemian vibe to your wedding and lets you make more use of the extensive outdoor space the exclusive hire of Dewsall gives you.
THE RECEPTION
As the evening draws in, the gardens sparkle with candlelight and the flickering flames of our fire pit, making sure the end of your wedding is just as memorable as the beginning. Surrounded by benches draped in sheepskins and blankets, the fire pit is a wonderful space for your guests to spill out into, as well as the terrace that runs alongside the Wainhouse where couples can string festoon lights, light sparklers or plan something spectacular like a flaming heart and fire performers.
Michelle Stephen Photography
Through The Wooden Sweran Photography
PHOTOGRAPHY
When it comes to wedding photography, we have found it is all about the backdrop. From the lush gardens and rolling fields to the on-site lake with its old fashioned jetty and the romantic wooden swing that brides love to adorn with beautiful blooms, at Dewsall there are numerous swoon-worthy backdrops to choose from.
Amy O'Boyle Photography
Lucy G Weddings Photography
Jarek Lepak Photography
If you would like to find out more about outdoor weddings at Dewsall, please contact our events team here. We can't wait to hear your ideas!