A Look Back on 2020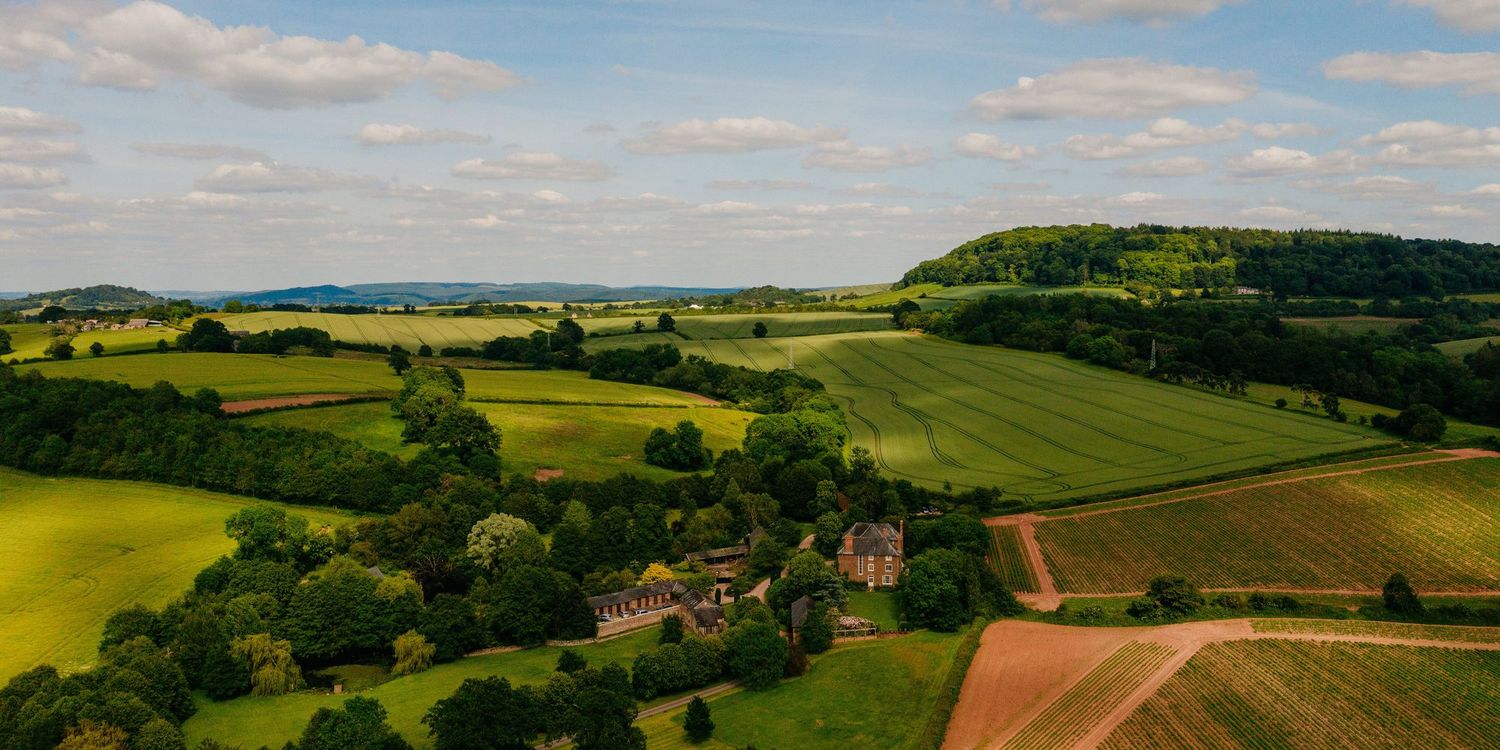 2020 at Dewsall Court
2020 was the milestone year which we'd spent many months looking forward to. Ten years of Dewsall Court meant big things, exciting plans and a serious call for celebration!
However, turning out to be the year we did not expect, celebrations were cancelled and loved ones were distanced; everything Dewsall stands for was put on hold.
Read on to find out more about the highs and the lows of this unprecedented year. It certainly has been an interesting chapter in our lives, but it's important to remember it isn't the whole book; some truly wonderful moments have still shone strongly in this year full of change.
The Dewsall Team
It was with huge sadness that we had to furlough our incredible team in the spring. As a past couple once said, "without the team, Dewsall would not be Dewsall".
We were faced with a temporary goodbye for the majority of our staff, from our fantastic event managers to our talented food and drinks team. However, as we made our way through the year, the world may have stood still, but the gardens at Dewsall continued to grow and nature began to thrive – Mother Nature was nothing short of riotous. A huge thank you to Joe, Soph and Timmy the dog who worked hard throughout the lockdown to keep the grounds beautiful, tidy and ready to welcome our wonderful guests back at any moment!
As restrictions were slightly eased, micro weddings were granted the go-ahead. Our excellent Dewsall family ensured the couple's day was as special with ten people as it would've been with 100.
We are incredibly proud of our event managers: Laura, Hannah, Sophie and Ellen. They are such an ace team, and we have been so impressed by their continued dedication to Dewsall this year, especially in their support of all the lovely couples whose weddings have had to be postponed.
The whole of our Dewsall family have bonded together in strength to resolve, and we can't wait to celebrate with them all next year.
Treehouse
One of our exciting plans for 2020 and our 10th anniversary was to create a magical hideaway in the trees at Dewsall. Blessed with the sunniest spring, we were able to proceed with our plans and finally share our beautiful, hand-crafted treehouse, The Nest, on social media in the summer!
We can't wait to see how our future brides and grooms incorporate this wonderful space into their day. Just think of the wedding photos with this beauty as the backdrop. Thanks to Crown and Canopy for making our dreams come true!
Whilst our dance floor had been empty, it became clear that everyone who visits Dewsall sure does love to party hard. It was time to treat this magical space to some TLC whilst it was out of action.
Inspired by a compass rose, our new dance floor created by Meg Lovell sits perfectly on the axis and incorporates stunning pops of colour! That's not all though, we've got more excitement to add to this beauty, so be sure to follow us on Instagram to be the first to find out.
Industry Solidarity
There is no doubt that 2020 has had a severe impact on the wedding sector. Everyone in the wedding sector – from couples whose weddings have been impacted to the businesses whose livelihoods are under threat, have found themselves in desperate need for clarity, parity and choice – including us here at Dewsall. Our sector had been silenced, but we had so many questions.
Thank goodness for Hostology who moved fast to create webinars that gave us knowledge and confidence in how to operate in this awful new world of virus and shutdown. Bringing us all together so we could ask questions directly to those in the know was invaluable.
Likewise, an enormous shout out to Annabel and Tamryn of Love My Dress along with Jessie Westwood who have fought for our industry with the #WhatAboutWeddings campaign, founded mid-way through the year. It has been an incredible support to those in need and we couldn't be happier to be a part of it. The campaign has aimed to seek a roadmap clarifying a safe reopening.
The journey for this campaign is far from over and now #WAW has joined forces with the WVSG and various other wonderful lobbying and support groups uniting the industry as a whole. The fight must continue. The sector needs the government to address a safe and incremental increase from 15 with a view to fully reopening at capacity in April 2021, offering parity with the rest of the hospitality in the events industry. Along with this, the sector requires financial support and a government-backed scheme to support consumers and wedding businesses.
We want to say a huge thank you to the small but dedicated team of individuals currently volunteering their time and energy towards raising the profile and plight of the wedding sector. We look forward to continuing our united mission to be heard in 2021.
The final and for us, the most important thing to add is how much our friends and partners at Hostology have meant to us over this period of time:
Anselm Guise of Elmore Court
Phil Godsall of Iscoyd Park
Harry Dearden of Pennard House
Emma Hardcastle
And…
Joshua Dugdale of Wasing Park, who brought us all together in the first place what feels like many moons ago now?
The support of this little motley crew has been priceless: always being on the end of a message, phone call, email and starting the week, every Monday morning, with a zoom – seeing all their smiling faces during the bleakest of moments – has been one of the few positives of this ridiculous time!
Thank goodness for you all – you are more special than ever and we are incredibly proud to be working with you to develop tools to help our industry. Love you all, all ways, always! Haha!
Lockdown at Dewsall
Last year we had a house fire at the little cottage we lived in down the road from Dewsall. It was pretty awful and we were moving from pillar to post with our little young family while we hunted down the next step. When lockdown hit and we realised that Dewsall would be lying empty we had the most unbelievable fortune of being able to move in for a few months. Monty and Rufus our 2 little laddies in the family adore Dewsall and had stayed there many times but had no idea what it felt like to live there day-to-day. What an honour it was for us all. Spectacular sunsets while sipping something delicious on 'Titanic,' (the view spot which takes in the far-reaching views of the black mountains), a night of rainless electric storms and meteor showers and the garden in full bloom were some of the highlights. A beautiful, stolen opportunity during a difficult time was something we will never forget.
Sx