Table Styling for the Festive Season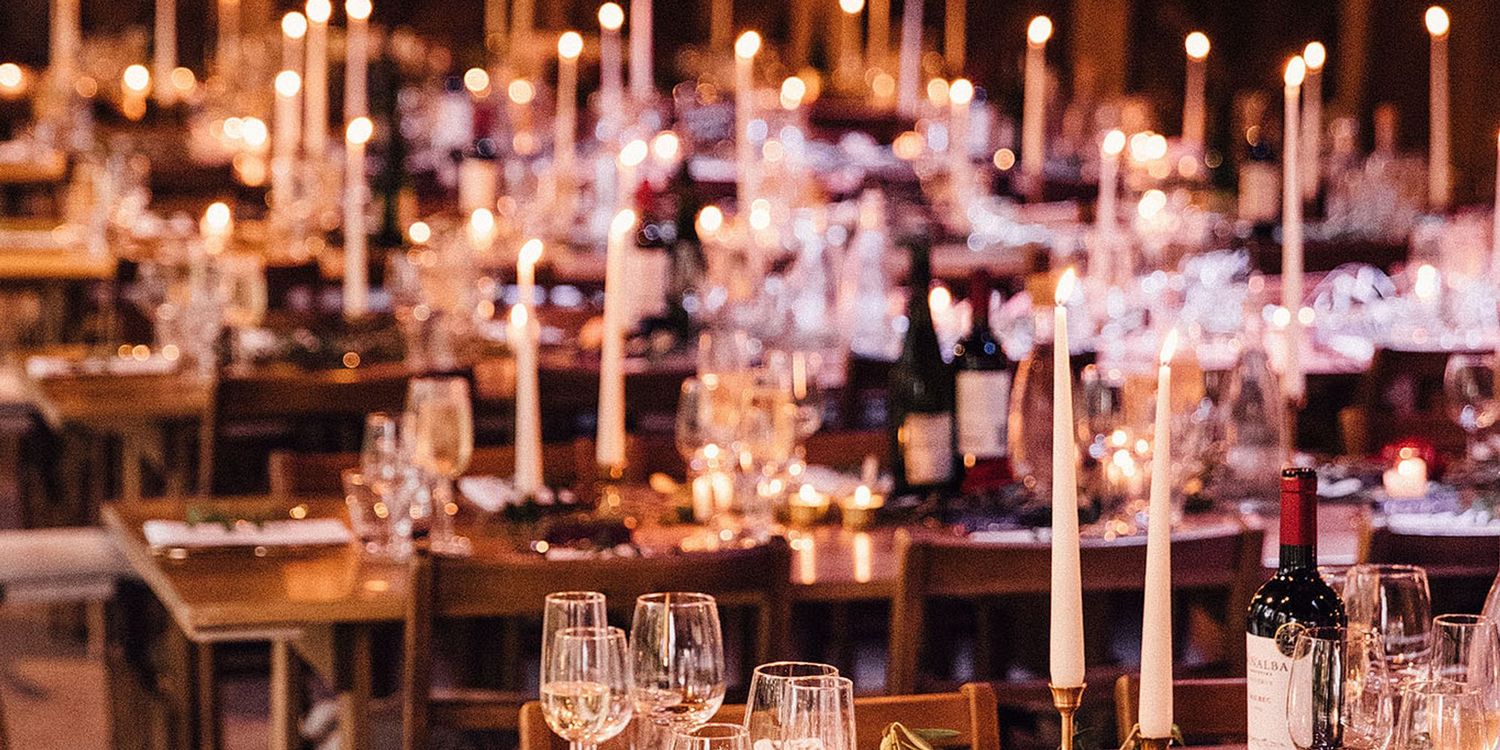 The holiday spirit magnifies celebrations of being together once again. Our latest blog brings you everything you need to create a showstopping tablescape to wow your guests at this year's festive celebrations and soirees.
Flickering Fancies
Candles – a festive table essential! Taper, pillar or tealights – there are so many to choose from, each offering a different look and feel to your table.
Candles can make a table feel warm, welcoming and complete. For a classic and glamorous look, opt for taper candles with golden candlestick holders. If you are looking for a more rustic feel, opt for tea lights, they will create a sense of warmth and relaxation when sitting at the table.
You can style your candles in groups to create a warm, golden glow centrepiece or individually place your candles down the table for amber glimpses to catch the attention of your guests – pillar candles work great for these formats!
Save me a Seat
Add some festive fun to your place settings, from sparkly reindeer place card holders, personalised baubles to minimalistic napkins with a sprig of fir; your place settings can really reflect your style.
By choosing an ornament like a bauble or reindeer, not only are they fun, but they can also double up as festive party favours for your guests. They're perfect for taking home and displaying on the mantelpiece or tree! Your guests will have a lovely reminder of your festive celebrations.
Seasonal Settings
Winter foliage adds life and texture to your table. Whether you've foraged for ivy and other evergreen foliage or made the most of artificial greenery that can be used each year, bring the incredible winter landscape inside this festive season.
Use a garland as a table runner, a perfect way to give your table some cheer stretching down the length of the table, anchoring your cutlery, crockery and decorations together. Or simply scatter sprigs of ivy, pine cones and winter berries to add curiosity and charm.
Colours of Christmas
There is something magical about a winter party, from frosty whites to wintery reds or modern coppers, the colour schemes of the festive season promise feelings of cheer and excitement.
Incorporate these colours into your table settings, add layers or tonal depth with the use of tablecloths and linen napkins.
To Begin...
Let your guests know they are in for a treat with individual menus at their place setting. With an evening schedule and maybe even some dinner party games printed on the back, your menus can add that finishing touch to your table.
Glistening Glass
Glassware for that extra sparkle? Yes please! The opulent wintery colour schemes with icy glassware add a sense of glamour to your table. Position them beside your candles to make the glassware reflect the gently flickering flames – it's a foolproof way to add a little extra glitz and sparkle to the table.
We hope these table-setting ideas give you some inspiration for your own festive table this year. Whether you go with something traditional or modern – there's a look that is sure to fit your style.
Sx