Food for Thought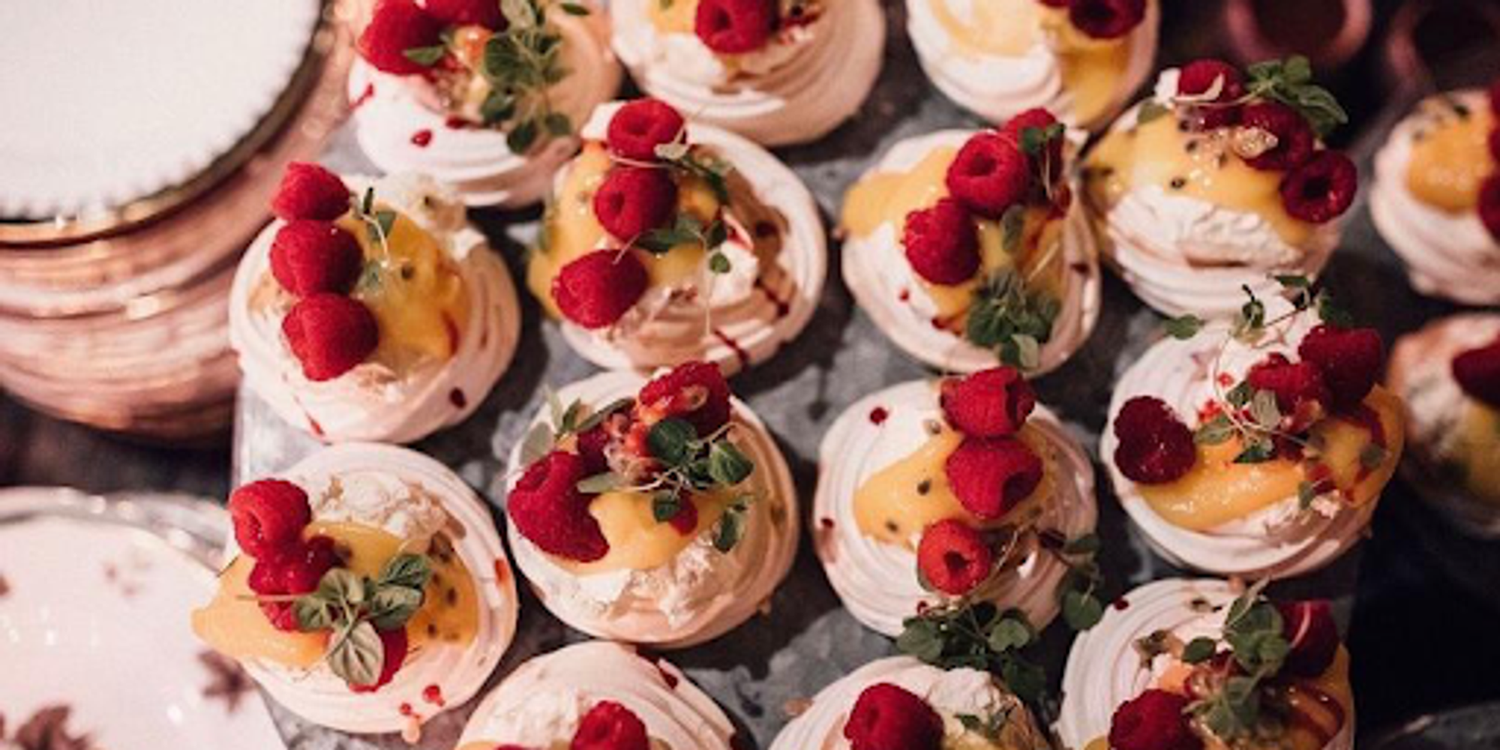 When we strip back the beautiful blooms and swoon-worthy decorations, weddings are first and foremost a celebration of love. They do say the way to someone's heart is through their stomach, therefore it comes as no surprise that food can become a fine focal point for the grand occasion.
Here at Dewsall, our menus are carefully considered in order to cater for individual tastes, dietary needs, seasons, styles and budgets. We have listed a few of our favourite suggestions on how you can add some unforgettable elements to your day.
Cocktail Hour
Vows have been promised, rings exchanged and the confetti has settled, it's time to transform the ceremony into a full-scale soiree! Cocktail hour is the perfect time for guests to break the ice and start to mingle so why not give them something to talk about by experimenting with some daring drinks.
Trained at the European Bartender School by Tom Dyer, one of the most well-known bartenders in the world, Angus, our King of cocktails, knows how to keep everyone happy and hydrated in style using both premium and locally sourced products. They can work with the bride and groom to create the perfect signature serves. Whether it's seasonal sips, traditional tipples or more creative cocktails…they won't disappoint. Chin, chin!
Amuse-Bouche
Amuse Bouche, French for "mouth amuser" is a small plate served right at the very beginning of your meal. The course adds both grace and elegance to your menu and teases your guest's taste buds giving them a delicious indication of what's to come.
We have an array of scrumptious Soup Sip Veloutes to choose from… or why not talk to one of our team about turning one of our canapes into a pre-starter treat?
Fish Course
For the self-confessed foodies looking to add something a little extra special to their menu, a fish course is a mouth-wateringly scrumptious addition. Usually served between starter and main, our fish course here at Dewsall is overflowing with only the finest seasonal flavours.
From our delicately delicious Sea Bass with Caviar, Dill and Cucumber and a Champagne Beurre Blanc to our rich and tender Loch Duart Salmon with a Basil, Garlic and Sun-dried Tomato Cream Sauce, the fish course will elevate your menu to give your guests a truly fabulous and fine-dining experience.
Celebration Pudding Cake
Introduce theatrical fun and colourful cuisine to your day with the Dewsall pudding-takeover. The top table will receive an irresistible pudding of choice whilst the guests are served smaller versions to enjoy as dessert. Options include Violet and Blackcurrant Macaron, Meringue Nest Tower and Black Forest Gâteau.
Freshly prepared by our in-house catering team, this delicious offering can make a superior alternative to a wedding cake which has been on display all day.
Cheese Course or Dewsall Cake of Cheese
Last but by no means least, let's talk about cheese, because you always need something savoury after something sweet (and vice versa, right?!). We take our cheese course exceptionally seriously here at Dewsall. From soft and punchy blue to rich and creamy camembert, we have something for everyone.
If you're thinking about pulling out all the stops, our Dewsall Cake of Cheese might be what you're looking for to really add that wow factor to the celebrations.
Head over to our website to browse our range of extensive menus. If you have any questions or special requests you can contact us here.
Sx