Q and A with expert wedding hair stylist Tabitha MacCurrach-Paine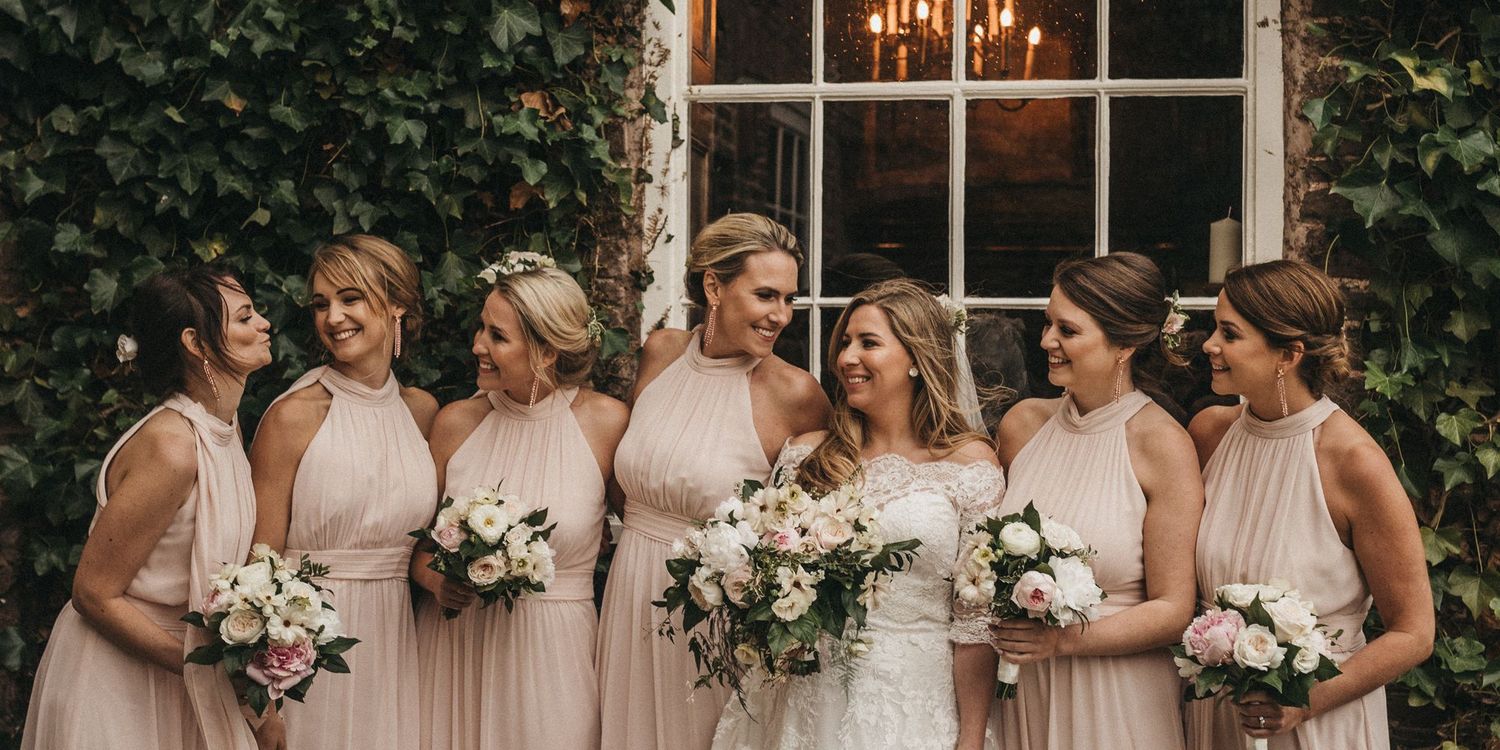 This month, we have been chatting all things wedding hair with Tabitha MacCurrach-Paine – one of the most popular wedding hair stylists in our little black book. Settle in if you would like to find out more about her and her top tips for achieving the wedding hair look of your dreams.
Sally T Photography
Please tell us a bit about yourself and how you got into wedding hair styling.
I am a mum of two little girls (and a large dog), living in North Herefordshire. I grew up in rural Devon and trained and worked in Central London and the Cotswolds for most of my career. I have been a Freelance Hair Stylist for over 10 years and when relocating to Herefordshire 4 years ago I decided to specialise in wedding hair alone. I haven't completely hung up my scissors but am passionate about my craft inspired by my studies in Art, Photography and Theatre. I am passionate about not only styling hair but delivering a professional, calm, relaxing and discreet, honest service.
Which wedding hair trends have you seen this year, and what are you expecting for 2020?
I am styling much more simple, seamless styles. Well, they look simple but the prep and products and time are still required to create these seemingly effortless looks. 'Laid back luxe' can mean whatever you want it to be, but I am coming across brides who have used this term and are wanting less backcombing and curling and even more laidback unfussy hair than ever before. This teamed with a couture gown and statement earrings I am sure will be big for 2020.
Which of your styling tools is your favourite and why?
My wooden Evo boar bristle teasing brush. It reduces frizz and adds shine. This brush delivers teasing, positioning and dressing of hair with ultimate precision, and no plastic.
Michigan Behn Photography
What advice would you give to brides who are looking for a hair stylist?
Websites hopefully have all the right information needed and Instagram accounts give an insight into our working life and sometimes personal lives but don't be afraid to pick up the phone. Nothing beats a good chat where all your questions can be answered, and you can get a sense of whether you feel comfortable with that stylist. You should never feel pressured to book a stylist but if you do find the right fit just book them and tick one thing off your to-do list however early it may seem.
Should brides wash their hair on the morning of their wedding?
I suggest for brides to wash their hair the night before their wedding. This gives them one less thing to do on the morning of their wedding which is usually already jammed packed with last minute jobs and is often already an early start. I am however very happy working with freshly washed hair for those that like to wash their hair every day. It just needs to be clean and dry for me to start.
Do you have a favourite style to create?
I love creating relaxed, yet elegant, styles with texture and movement, seemingly effortless and comfortable. Whether clean lines and neat or beachy with an 'undone' done approach, up or down; I want brides to feel confident and have a style that still allows them to feel like themselves.
Tabitha MacCurrach-Paine
How far in advance should brides have their hair trial?
I suggest 6-8 weeks but there really aren't any rules as in some cases it's a week before the wedding or 8 months earlier due to an overseas bride visiting the UK.
Should brides bring their veil/accessories to a trial, what if they don't have them yet?
If they have fallen in love with a veil or hair accessory and already have it then yes, it would be great if they bring to their trial. I find in most cases brides haven't received their veil in time, but I take thorough notes and am well prepared to fit their veil on the day. If they haven't chosen their veil or an accessory yet, they will certainly come away from their trial feeling equipped to choose the right veil and/or accessory to complete their look. I have a small selection of non-precious hair accessories for trial purposes and pick fresh flowers and greenery from my garden which can often be a great visual.
What kind of hair products do you use?
I love to work with vegan, cruelty-free, paraben and sulphate free products- 'Evo' and 'Maria Nila' are my favourites for creating beautiful, seemingly effortless styles with great hold and longevity to dance the night away.
What can brides do to ensure their hair is in good condition for their big day?
To keep those split ends at bay don't give up on those trims, even if you're growing your hair.
Michigan Behn Photography