Join us this Christmas for a Yuletide soirée Read More
Summer Wedding Inspiration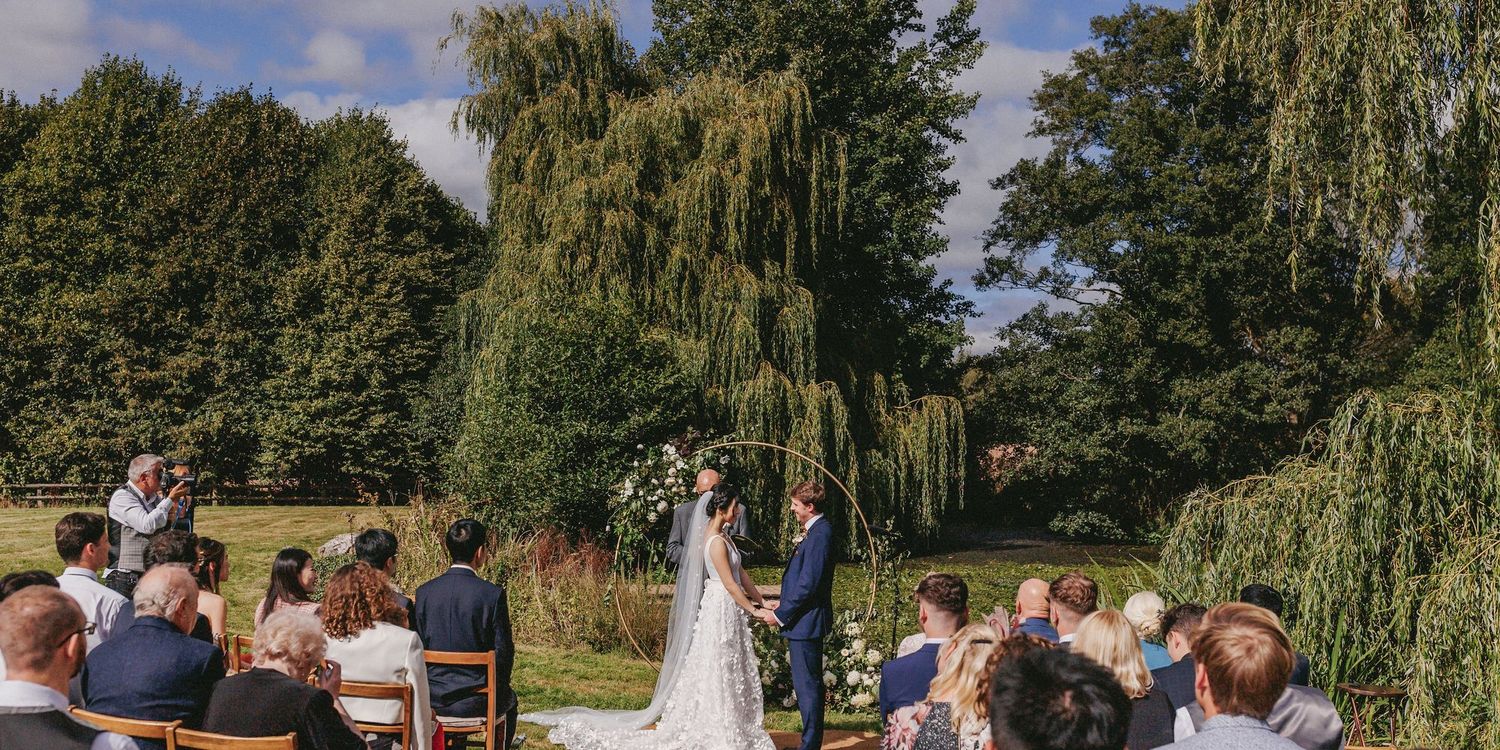 June is nearly upon us, and we are loving these longer, lighter days and, of course, the warmer temperatures! With this, the most popular time of the year to say 'I do' is here, and so is a whole new realm of celebration options. If you're hosting a summer wedding, here is some ice-cool inspiration to consider…
Outdoor First Dance
Spin around and celebrate surrounded by loving guests, the charm of the Dewsall grounds and the warm golden hour light we all know and love during summer. Outdoor first dances have been popular abroad; however, we hope to see more magical moments here in the UK and at Dewsall this year, just like Lauren and Dee's day last July.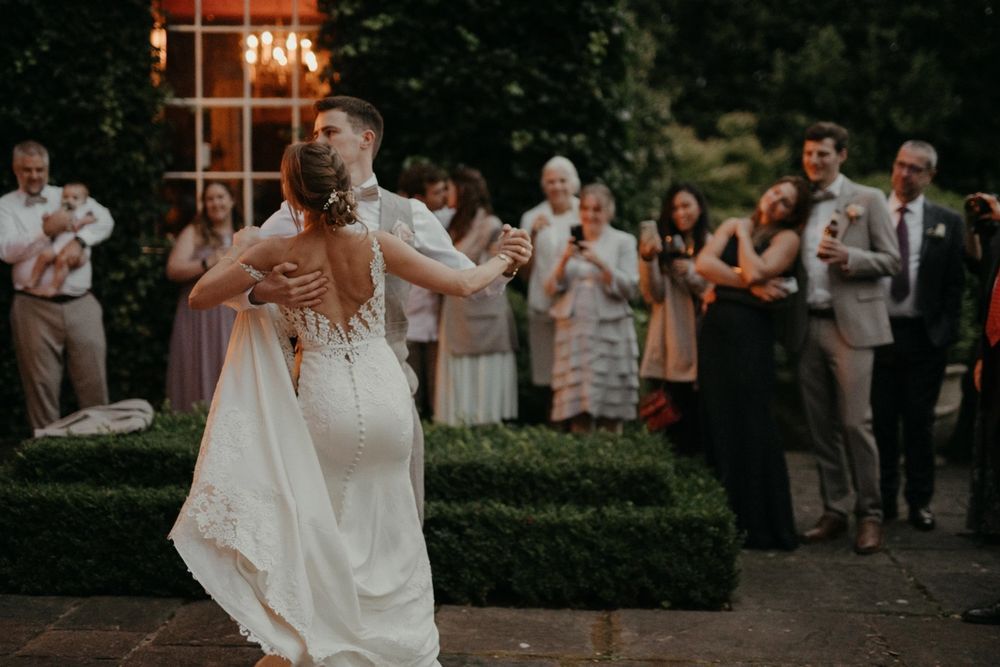 Open-Air and Woodland Ceremonies
No amount of beautiful draping or overhead flowers can compete with the natural beauty of the blue sky hanging above the luscious Dewsall grounds on a summer's day. So whether you choose lakeside, the West Lawn or the dappled woodland for your ceremony, an outdoor ceremony celebrates not only the love between a wonderful couple but also the beauty of a stunning season in glorious Herefordshire too.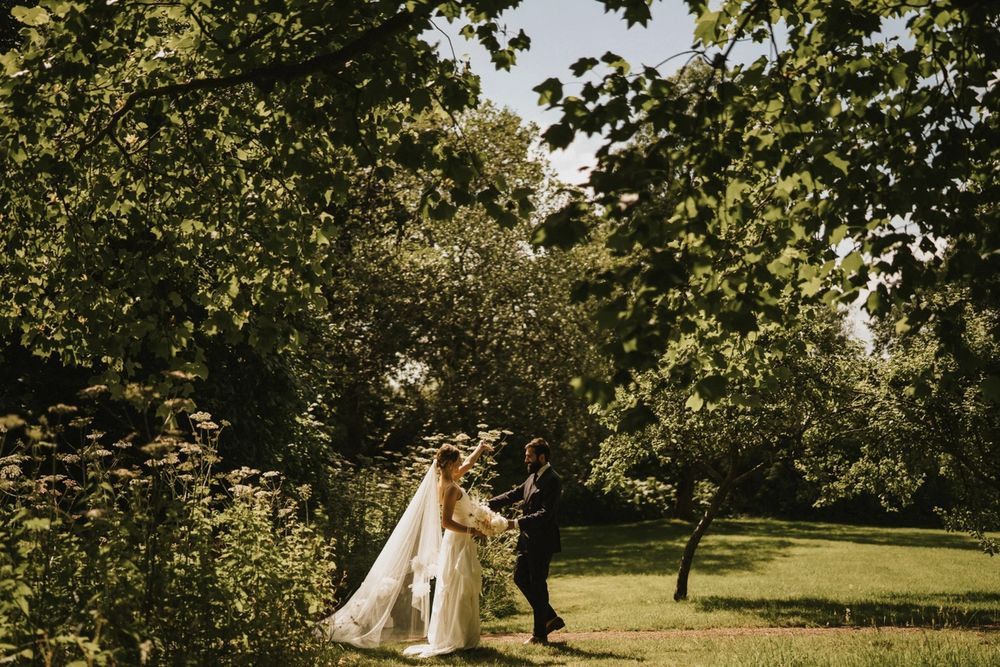 Garden Games
Providing garden games during your reception is an excellent form of entertainment and doubles up as an ice-breaker between your guests. We have ample space for garden fun in the grounds at Dewsall, and also offer games for hire such as croquet, kubb, skittles, quoits and boules. Contact us for our full list of equipment available to hire for your unique celebrations.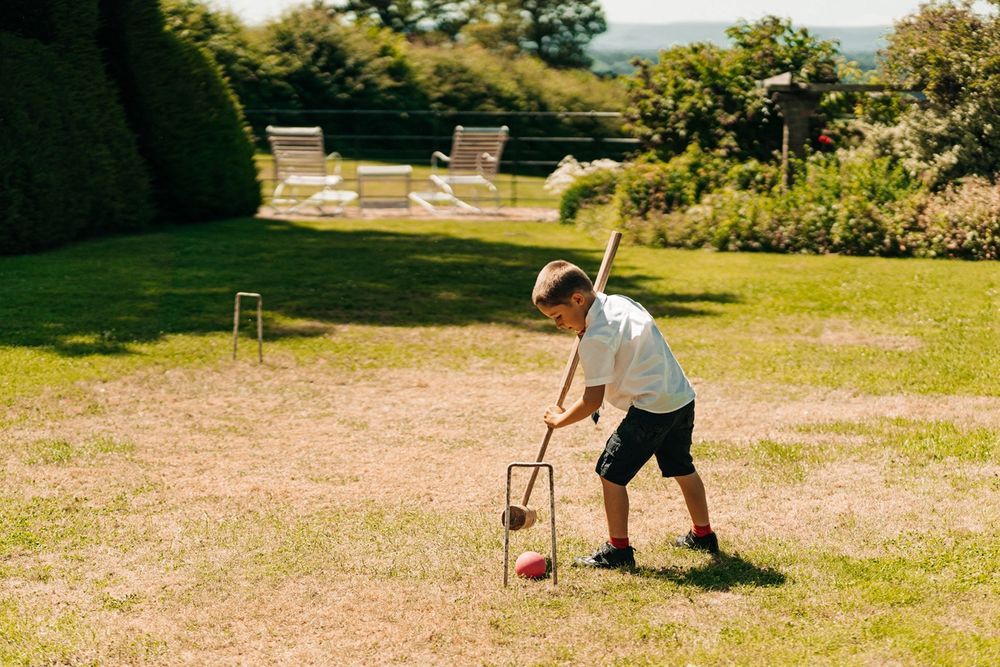 Embrace Summer Colour Schemes
From the playful pastel colour palettes to pops of bold and vibrant hues, why not embrace the colour schemes the season has to offer during your special day? From flowers and outfits to decor and stationery, let the colours of the season style your day.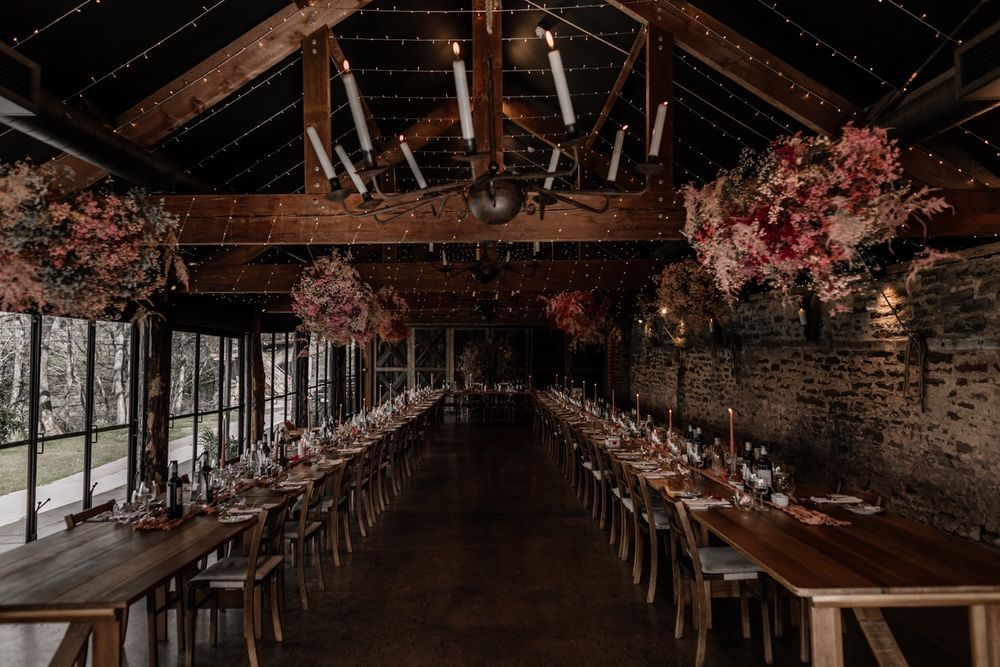 Tradition, but outside the box!
Summer allows more capacity to add your own unique spin on wedding traditions and certain parts of the day. We love the idea of outdoor ceremonies, first dances and also cake-cuttings – but what about an interactive outdoor seating plan? Yes, please. We love this idea from a past Dewsall wedding where each guest had to find their hanging bottle with their name on it before taking their seat.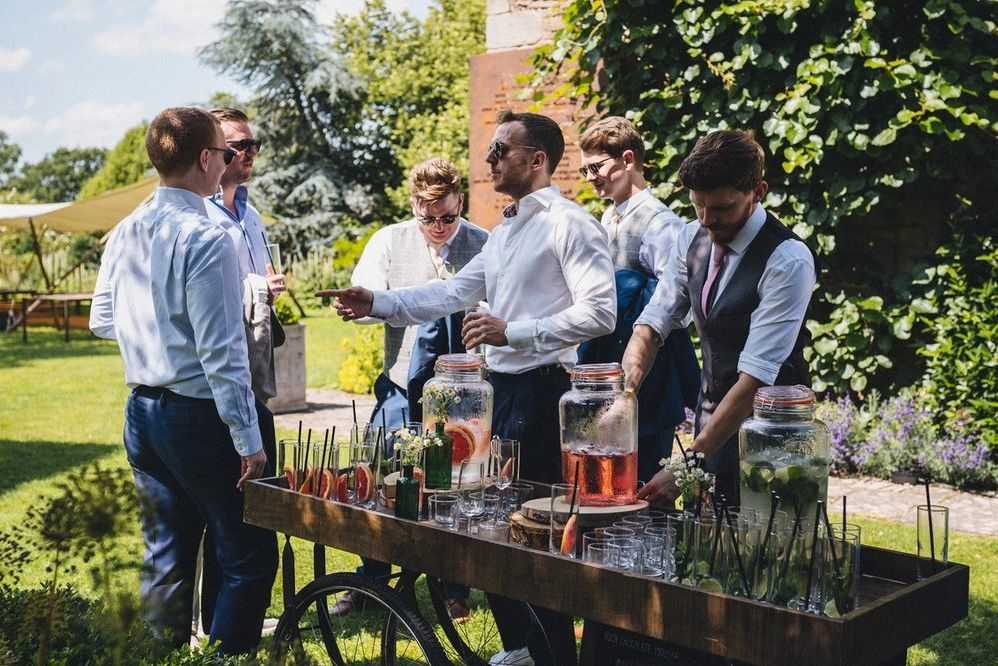 Hydration Stations
Having cool drinks is essential for a summer wedding; hydrated guests are happy guests. It is a perfect way of staying cool on a hot day; having a refreshing beverage to hand always helps the day run more smoothly, we say! A good supply of soft drinks is a great option during the day, as it can allow guests to keep replenished without relying on alcoholic options so early in the celebrations. From ice-cold fruit-infused water to a sweet jug of Pimms, our bar staff will be able to meet your guests' needs.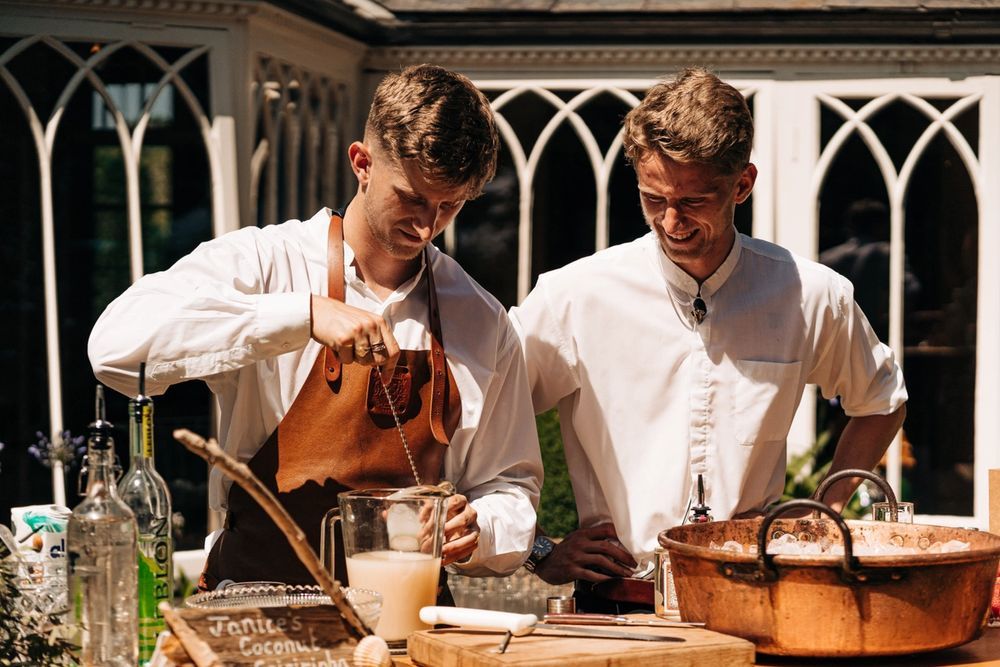 We're sure you'll agree that Dewsall has endless options for a magical summer celebration. To enquire about summer availability, contact us at [email protected].
Sx