Veils: An Exclusive from Expert Hair Stylist Tabitha MacCurrach-Paine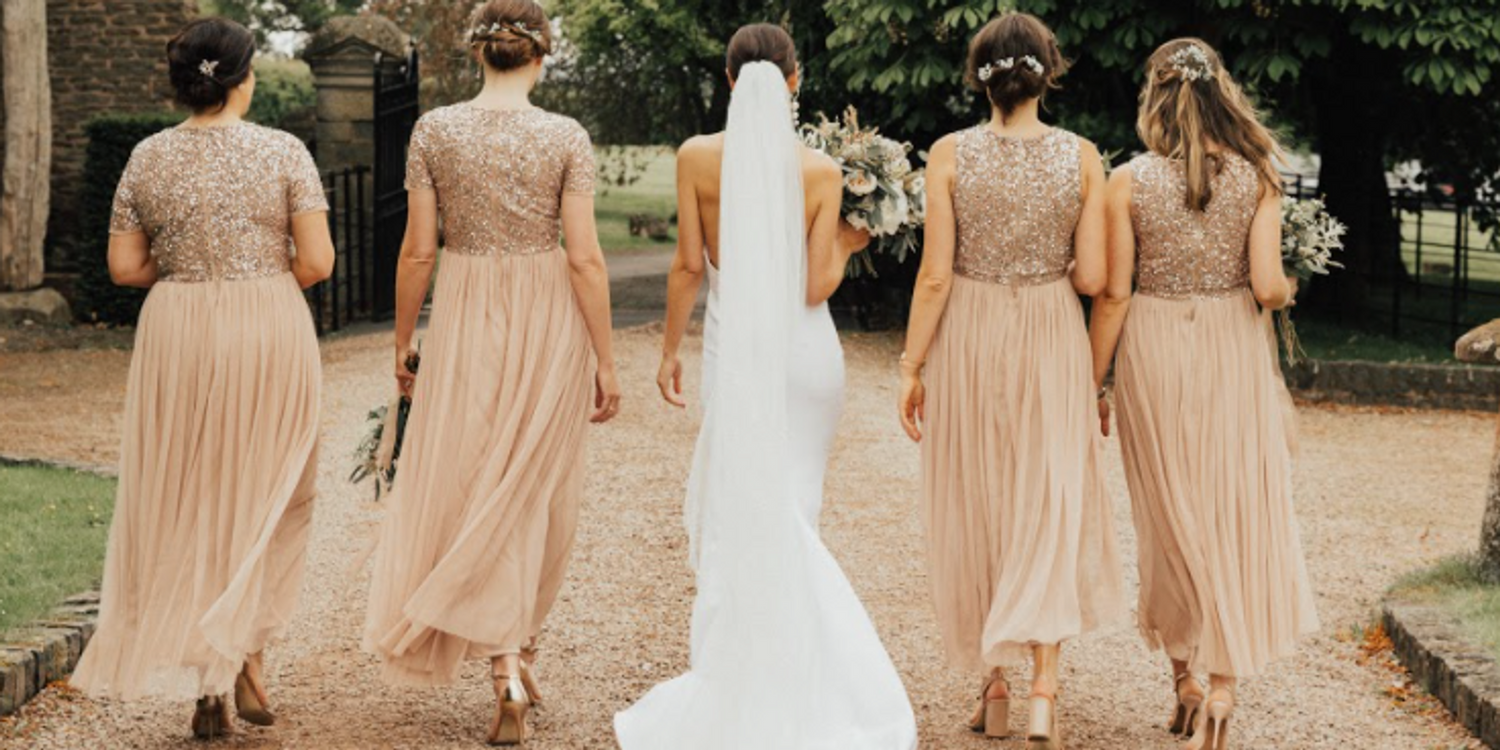 Steeped in tradition, a veil can complement any bridal style. With so many beautiful and elegant options to choose from, you may wonder where to start when it comes to incorporating these stunning additions to your look.
We've caught up with expert hairstylist Tabitha Maccurrach-Paine who talks us through everything there is to know about choosing the perfect veil…
Veils can be worn with hair styled all down, all up or half-up, and there are different techniques to secure the veil depending on your hairstyle.
It is worth considering the length and weight of the material of your veil as to how it will hang and how much pressure will be at the point of contact on your head. Veils can be very gathered, partly gathered or a 'drop veil' which has no gather. Any embellishments or lace trims can add weight to your veil. If your veil has a Blusher, which you will wear over your face, this does determine that the veil will be positioned on your head as opposed to low down on the back of your head.
If you have fallen in love with the look of a veil pinned into or just above a beautiful updo (or half-updo), then a lightweight veil is best on a metal comb. The teeth can be teased slightly open if needed so that the comb can be carefully placed into the hairstyle without too much disruption. If an outdoor wedding or windy, I also like to pin the comb for added security, which is far easier on a metal comb than plastic.
Remember, your veil also needs to be removed seamlessly and carefully, so the least disruption to your hairstyle, the better. Before I leave on the morning of your wedding, I am always with you until then end so I can place your veil and also show a trusted member of your Bridal party how they can easily remove it. It helps if they know there are added pins to remove first before their attempt.
A strong, wide plastic comb is often used for a gathered and/or heavy veil and would be placed at the curve of the head (the crown) and ideally not into a beautifully pinned and finished style. A full-length veil, whether heavy and gathered or lightweight with no gathers, is also beautifully positioned at the crown as then frames the bride, letting light through and can be worn over or behind shoulders depending on how exposed you feel in your dress.
Pinterest shows a lot of styles with veils, but many images are for photoshoot purposes, so the security of the veil and suitability of its position or hairstyle is not often ideal for the longevity of a real wedding setting. Many styles show the hair accessories or fresh flowers placed above the veil, which is very pretty, but it's worth noting that to remove your veil for the evening, these accessories would need to be removed first to remove the veil then placed back in again. If you want the ease of knowing your hairstyle is secure along with your fresh flowers or accessories, then I'd opt for a veil to be placed over the style as opposed to being part of the style. This decision also depends on whether you plan to wear your veil for as long as possible or just whip it off straight after the ceremony.
If you have fallen in love with a veil, then do ask your hairstylist what your options are in terms of styles or where it would ideally be placed. For me, it's about making it look effortless in its position and ultimately not mess up the hairstyle that's been created, and this often comes down to the weight of the veil and whether it's on a plastic or metal comb.
As hairstylists, we are problem solvers, so in many cases where I am seeing a veil for the 1st time or the purchase has been an afterthought, I will always make sure it's secure and compliments the style even if that means something needs to be tweaked to achieve this.
I have two beautiful and lightweight ungathered veils made by British company 'Britten Weddings', which pre-Covid would be a helpful visual in one's hair trial here in my studio ahead of deciding what to buy.
If brides have their veil at their trial, I can give them the finished look removing any unknowns, and I can advise on changing the comb if needed and in some cases, we have opted for removing the comb and sewing the veil to a hairpiece, or a flower crown for a better-finished result.
My last piece of advice would be talking to your hairstylist. As often brides trials are nearer the wedding, they will have already ordered their veil, so don't be afraid to ask questions in the months from booking your stylist to actually meeting them for your trial. We are there to advise and answer any questions and help you get healthy wedding hair ahead of your wedding, as well as the right accessories and veil to bring it all together on the day.