Join us this Christmas for a Yuletide soirée Read More
Why wait to say I do?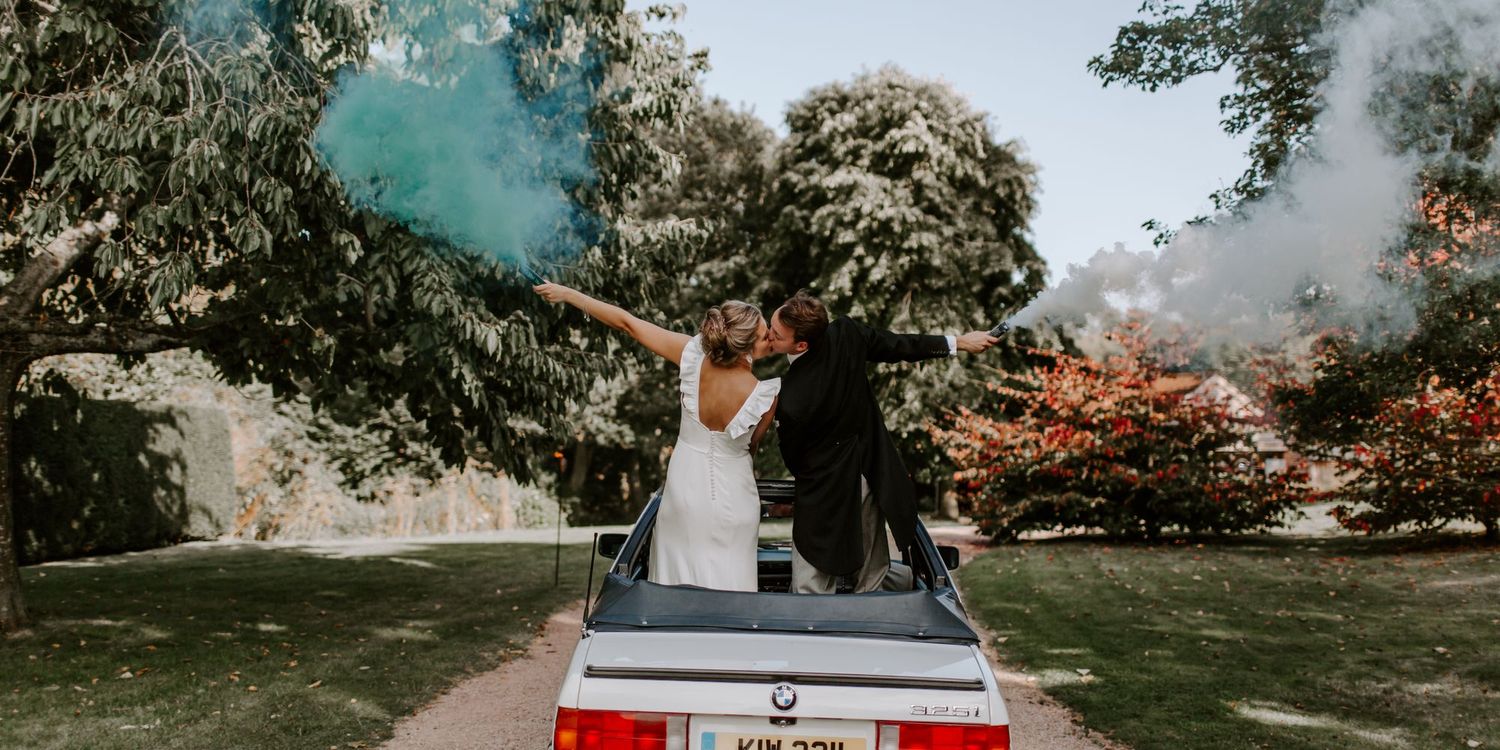 As the old saying goes, there is no time like the present – so why stop when it comes to weddings? From midweek magic to autumnal splendour, our team are ready to help you turn your vision into reality – because pulling off a wonderful wedding in a matter of months may be easier than you expect! Here's how to get started…
Set the Date
If you're looking to walk down the aisle in 2022, you'll already be expecting to choose from limited availability, but not to fret. We've got some superb dates remaining for 2022, which could be yours here at Dewsall Court. You, and up to 27 of your friends and family, can make yourselves at home before waking up on the morning of your wedding day in idyllic Herefordshire grounds, ready for the rest of your guests to join you and celebrations to begin!
Set a Budget
Although this is not the most romantic topic, it's best to set this now. You may have less time to save, so prioritise spending on what is most important to you both – whether that is food, entertainment or flowers. There's no right and wrong; it's your day, so spend your way. Also, with limited time to plan – be cautious of panic spending!
Book your Suppliers
When it comes to your suppliers, choose those who have a similar style to your own as possible. Here at Dewsall, our team has a Little Black Book of the industry's best. The most-in-demand suppliers are likely to be booked years in advance, but choosing a midweek date is a great way to overcome this and access their wider availability.
Send Save the Dates ASAP
If you want to ensure all your guests can make it, we'd suggest sending save the dates out as soon as you secure your wedding date. If you book a midweek date, consider that others will have to book time off work.
You can have fun with Save the Dates by making something like a personalised postcard with a picture of you, or keep it digital with a video invite from you both.
Don't forget your time
It is very easy to become wholly immersed in wedding planning, especially if you only have a few months to plan. But one of the most important things to factor in, usually overlooked, is 'you' time. So, make time for yourselves individually and as a couple, get away from wedding planning for a bit and enjoy time as a newly engaged couple.
If you'd like to see what a 2022 Dewsall Wedding could look like for you, contact our team via email at [email protected] or fill out the contact form on our website.
Sx