WOW Florals!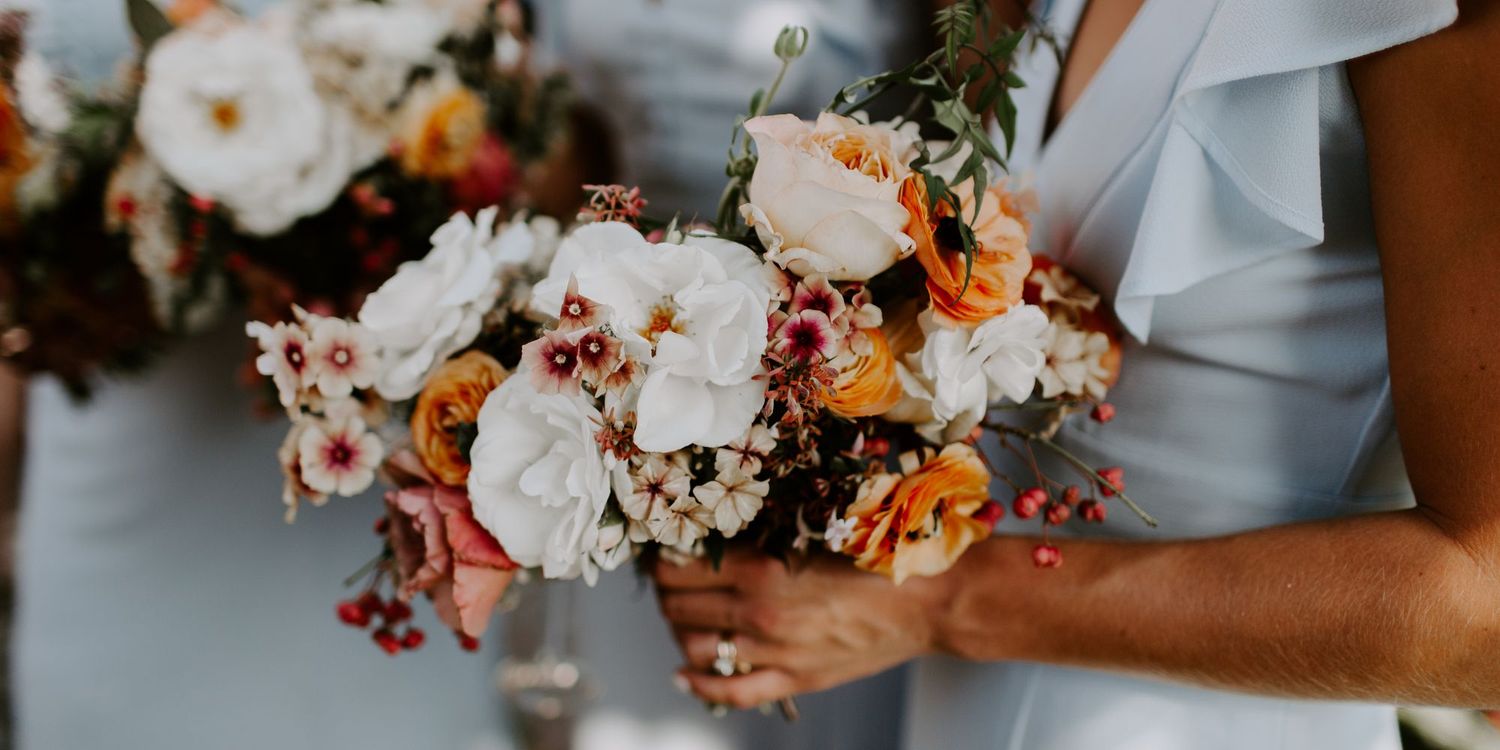 WOW Florals – Where to start?
For some, wedding flowers are one of the most important parts of the celebrations. With the ability to exude romance, vibrancy, endless beauty and not to mention the incredible scent – what's not to love?! However, shortlisting favourites can be a tough choice and depend on several contributing factors. Pour yourself a cuppa because we're ready to talk about florals…
Pounds for Petals
It's essential to be honest with your florist about your budget so that you can work together. Your florist will be able to guide you to show designs that can become a reality. Start with prioritising the 'must haves', for example, your bouquet, the bridal party and buttonholes; you can then add from there. Florists are skilled, creative and experienced – they will be able to create something beautiful for your celebrations, and pockets too!
Stem Style
The style of your wedding will determine your flower choice. If you have chosen a classic look, peonies, roses, a tight and compact bunch of flowers may work best. Alternatively, if you've chosen a romantic rustic feel, soft, big blooms mixed with greenery will be more suited.
Colours and Greens
Your colour palette plays an important part in the overall feel of your wedding day and will be reflected in your choice of flowers, but settling on a colour choice can be difficult. Be inspired by your setting, season of choice, and don't forget about your own personalities. Once you have selected the basis of your palette, three or four colours, move on to varying the shades and tone.
Exploring your colour palette through flowers can be a fun experience. However, don't forget that greenery is a given in arrangements, and like flowers, the choice is vast. Your choice of greenery has the power to position arrangements on the scale of 'whimsical and magical' to 'structured and formal', so be sure to be set on your style before deciding.
Where Seasonality Meets Sustainability
Seasonality is an important factor when selecting your flowers. Seasonal flowers tend to be of better quality. However, a bride favourite, the peony, is only in season in the UK from mid-May to early July. Out-of-season, flowers, such as peonies, would need to be shipped from abroad, so this is something to consider for those looking for a more sustainable celebration.
Also, the time of year can affect the longevity of your flowers and the timings of the day, speak to your florist, and they will be able to advise you on this.
On Trend
Have you considered dried flowers? Dried flowers are becoming more and more popular. Their beautiful colours and textures are just as effective as fresh flowers and are an incredibly sustainable memory to take home from the day!
Ok, there is a lot to consider when choosing your wedding flowers, but one thing is for sure – it's going to be a beautiful and oh-so-pretty journey to embark on. Good luck, and be sure to take a look at our Little Black Book of wedding suppliers to view our recommended florists!
Sx