Join us this Christmas for a Yuletide soirée Read More
Q&A With Incredibly Talented Jeweller Elizabeth Terzza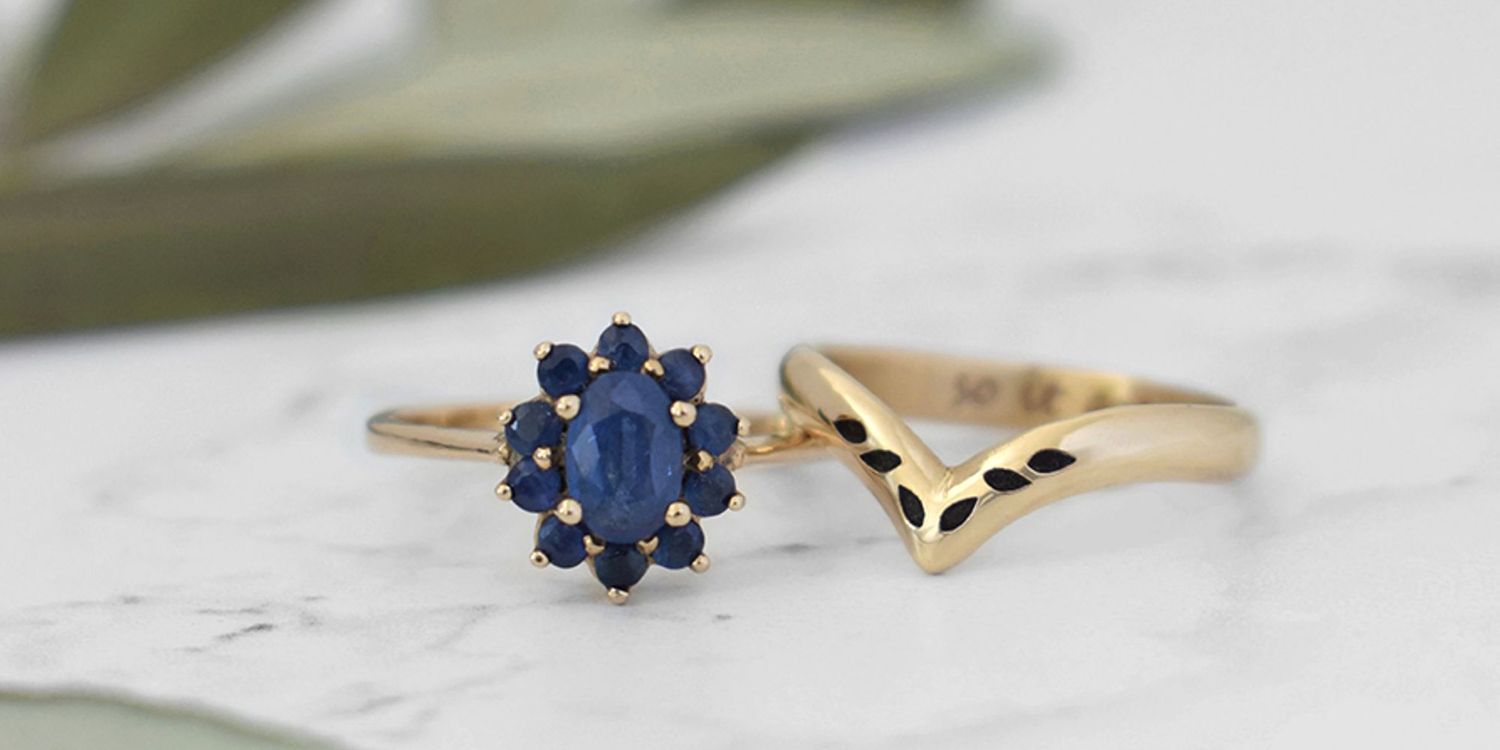 When you become the proud new owner of seriously special new jewels, you'll want to ensure they're cared for in the best way possible.
We've caught up with the incredibly talented jeweller Elizabeth Terzza, who used to be a Dewsall event manager, and who we are so lucky to have on our doorstep here in Herefordshire.
Elizabeth shares her top tips on looking after your wedding and engagement rings and why choosing a bespoke ring is such a rewarding choice….
What is so special about having bespoke rings made?
It's wonderful to have something made especially for you, with your story and your personal style in mind. It's the sentiment and small details that make bespoke jewellery unique and full of soul. You can be involved in the whole journey when we work together to create your bespoke jewellery, from inspiration pictures and initial designs to choosing the gemstones and personalised engravings. For me, it's the whole process that makes bespoke rings so special, the collaborative creation.
Is it possible to order a bespoke engagement ring as a surprise for someone?
All the rings I make can be altered to fit after your proposal, so yes! You can absolutely order a bespoke engagement ring as a surprise.
I do like to get a rough idea of your special someone's ring size and can help problem solve too! Sometimes I recommend borrowing a ring so that I can measure the size but if that's not possible, I am happy to play detective with you and we can guess a close match together.
How long does it take to make a bespoke ring?
The timescale is as bespoke as the jewellery, so much care and attention go into bringing my sketches to life. Depending on the design, your ring could involve processes such as carving, forging, casting and stone setting. I usually have a two-to-three-month lead time but this will vary depending on the complexity of the design. I'll always discuss this with you before we get started.
How should you make sure your chosen wedding ring is the right fit for your engagement ring? Is there anything to look out for, such as matching metals?
When designing a companion for your engagement ring, I always recommend matching the metal. This prevents a harder metal ring from wearing away at a softer metal ring and helps to keep your beautiful jewellery in good condition for generations.
It's always a good idea to try on some different shapes and sizes next to your engagement ring to get an idea of which shape and thickness feel right for you. The most important thing is that you are happy with how they feel and look together!
What is the best way to keep your rings clean and cared for?
Try to avoid heavy activities when wearing your rings, take them off for gardening and rowing. The best way to clean your rings is to take them to your local jeweller who will be able to clean them, to perfection. And if you prefer a DIY clean, you can soak your rings in a bowl of very diluted soapy warm water. I find that washing up liquid and a soft children's toothbrush works best, use only a tiny splash of soap and gently brush the ring from all angles.
Should you sleep or shower wearing your rings?
Soap can build up in the space under diamond settings and make them look grey over time, this is why it's best not to shower wearing your rings. And when it comes to taking your rings off at night time, this really just depends on comfort. Lying still overnight can cause your fingers to swell a little, so you may find it more comfortable to sleep without your rings on.
When should you remove your rings?
It's best to remove your rings…
When you are cooking or taking part in a messy activity, this will help keep your rings keep their sparkle for longer.
If you are weightlifting or putting any pressure on the band of the ring.
When you are swimming. The cold water can make your fingers shrink a little which means your rings could fall off easier and chlorine could discolour your jewellery.
If your fingers start to swell you should take your rings off as soon as possible, this could happen due to injury, arthritis, allergic reaction or pregnancy.
If you do take your rings off, make sure you have a safe place to leave them! I keep a little jewellery pouch in my purse just in case.
What to do if your rings no longer fit you?
My favourite thing about jewellery is not only that it can be passed down for generations, but also that it can be melted down and reworked, gemstones can be taken out of dated setting and set into something new and shiny whilst keeping hold of all that lovely sentiment!
If you have inherited jewellery that you love but it's the wrong size, or if your rings no longer fit, you can simply head to your local jeweller for a resize!
Please do get in touch if you would like to if you'd like something made especially for you. I would LOVE to hear your jewellery ideas and I'm happy to answer any questions you might have.
You can find out more about Elizabeth on her website, or Instagram.